04 Oct 2021
Top 10 Architecture Firms in Australia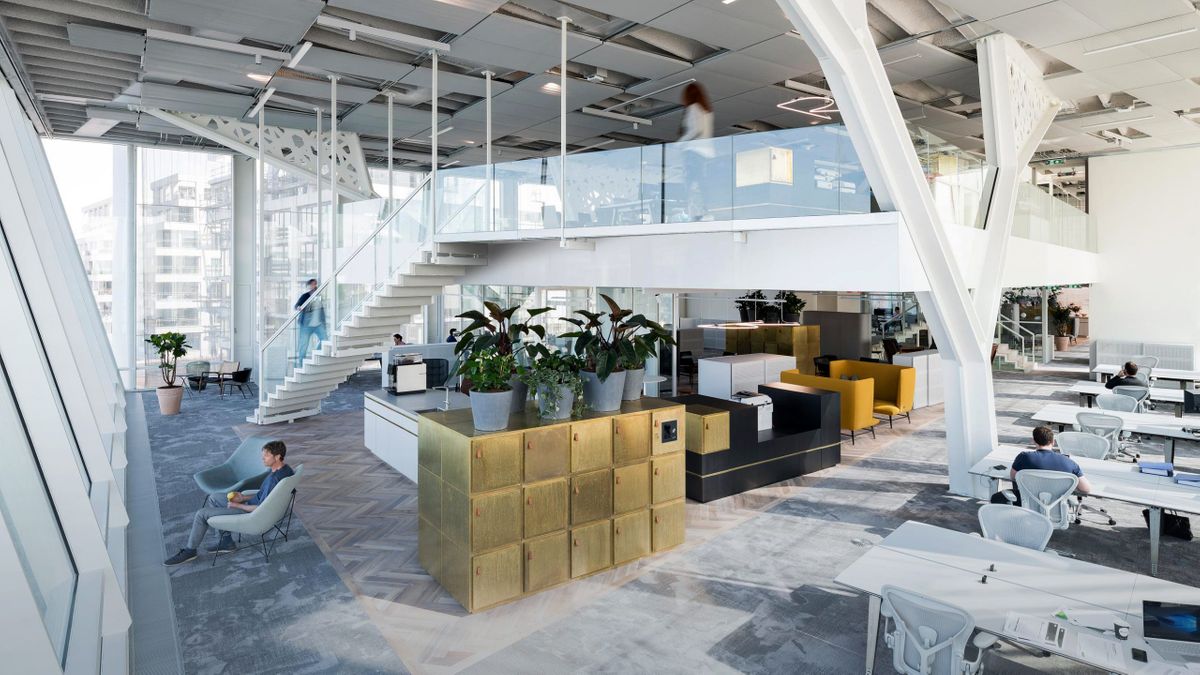 In writing content for around Architecture Firms, the standard theme tends to appear that speaks to the ethos that exists between architect and building. With Australia, that theme is without a doubt nature, and the intrinsic relationship Australian architects have with the geography of the Australian continent. Modern architecture and its deliberate separation from nature will have its place in the architectural history of the country but Australia's raw, overpowering beauty is inspiring a new generation of architects who are defining a refreshingly new contemporary vernacular on the streets and countryside.
This top 10 list is comprised of what we believe at Sydney Build are the Top 10 Architecture Firms in Australia. This is based on their perceived reputation and opinions of attendees who visit our event.
Woods Bagot
Woods Bagot has been growing roots in the Australian architectural landscape for over 150 years. One of our favourite projects is Short Lane, a mixed-use apartment building in Sydney with cantilevered terraces featuring private botanical spaces for its residents. Their Wynyard Walk pedestrian link (pictured) is another project by its design team that creates a revolutionary and convenient shortcut from Wynyard Station to the Barangaroo waterfront (saving walkers from a series of steep inclines and busy streets in the downtown).
FJMT Studio
Form, material, assembly: three words that have become synonymous with the studio of Francis-Jones Morehen Thorp. One of the first projects we fell in love with was their design for Bunji Place, a multi-use facility that combines a library, performance theatre, public gathering space, and art gallery under one roof. The project is an excellent example of the reputation FJMT has developed as an ideas-driven practice with an eye towards creating transformative spaces with a tectonic resolution. Their design for the Auckland Art Gallery (pictured) is an incredible celebration of New Zealand's bi-cultural history.
Hassell Studio
Founded in Adelaide, South Australia, in 1938, HASSELL is a leading international design practice with studios in Australia, China, South East Asia, the United States of America and the United Kingdom. They work across a variety of sectors including commercial and workplace, hospitality, education, urban design, and culture and the arts. HASSELL has designed some of the biggest projects in Australia like this Life Sciences Precinct for the University of Melbourne, and across the world including Perth's Optus Stadium (pictured), a joint venture partnership between HASSELL COX HKS.
John Wardle Architects
John Wardle Architects is an internationally renowned practice focused on the art of inventing buildings and places that matter. Their work covers a wide variety of sectors and operates much like a small studio to ensure that creativity isn't lost in the process. Their Nigel Peck Centre for Learning and Leadership (pictured) features a number of glazed atriums that run adjacent to a 19th-century heritage building.
Denton Corker Marshall
Denton Corker Marshall buildings are easily recognized in large part to their experimentation with form and materiality. Founded in 1972, the practice operates at a global level with offices in Melbourne, Sydney, London, Manchester, and Jakarta.
Koichi Takada Architects
There is a pure, almost evocative quality to Koichi Takada's work that I find very comforting. Their buildings appear rooted in nature without being overly abstract or simplistic. Sydney-based, the firm has completed a number of projects that exemplify this none more so than their Infinity project (pictured) which is part-building and part-landscape. One of the first projects we came across was Arc, a tower in Sydney that featured stunning brick arches and flowing white vertical lines that were detailed to perfection.
Austin Maynard
Austin Maynard Architects is proof that architecture doesn't always need to take itself so seriously. Since launching in 2002, the company has built an impressive portfolio of projects based on the principles of happiness, fun, friends, family, ethics, sustainability and reward for effort. Their beach house in Victoria (pictured) provides the owners with a unique, non-traditional holiday home that is fully integrated with its environment.
Peter Stutchbury Architecture
Peter Stutchbury is an award-winning architect recognized for his sensitivity and unique approach to sustainable design. Stutchbury spent his formative years in the far-west desert region of New South Wales which nurtured his appreciation for the Australian landscape and its connection to architecture. The Joynton Avenue Creative Centre (pictured) is an impressive intervention that features a stunning timber-lined archway.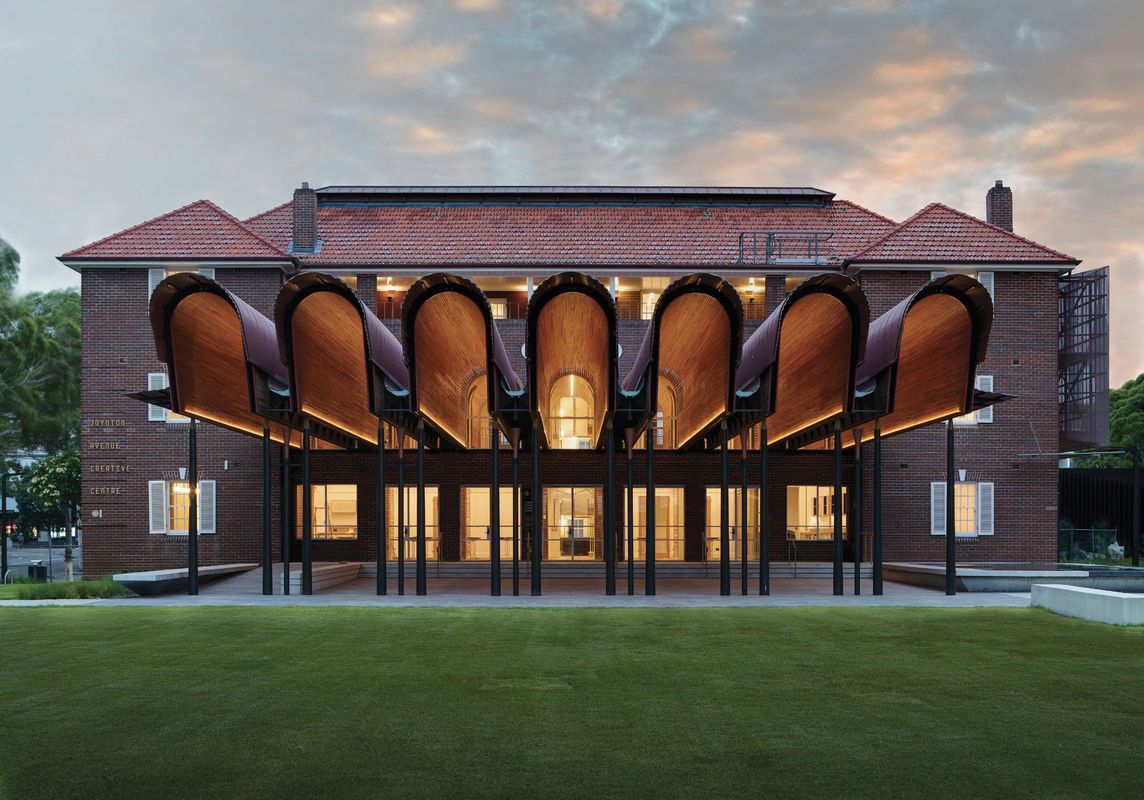 Candalepas Associates
Candalepas Associates, Sydney is a rare company that has produced a wide array of projects with diversity in scale and typology. Projects from religious buildings to public parks, individual houses to large developments of housing have been produced by the firm. In twenty years' practice the firm has been the recipient of over 30 awards in architecture and almost every project the firm has completed has been published or awarded State or National Architecture Prizes including; the Sulman Medal (twice), The Frederick Romberg and Seidler National Awards in Architecture, the Aaron Bolot Award (numerous times), and the Premier's Award. The success of the firm is closely related to the direct engagement undertaken by Director Angelo Candalepas in every stage of the procurement of work.
The firm is committed to core tenets of traditional professionalism, excellence in the technical and scientific examination as well as the more abstract ideas of design. In this way, it is a comprehensive firm with a generalist position on its engagement with the pursuit of Architecture.
Sean Godsell Architects
Sean Godsell Architects is a Melbourne-based practice known for their simplicity and sustainable design practices. One of their most recognized works is the RMIT Design Hub (pictured in the cover, top-right) that provides accommodation for a range of design research and postgraduate education. The inside of the building features a series of 'warehouses' that are open plan spaces where research teams can set up and tailor their work environment to suit their particular needs.