10 Oct 2021
7 Simple Steps for a Great Construction Marketing Strategy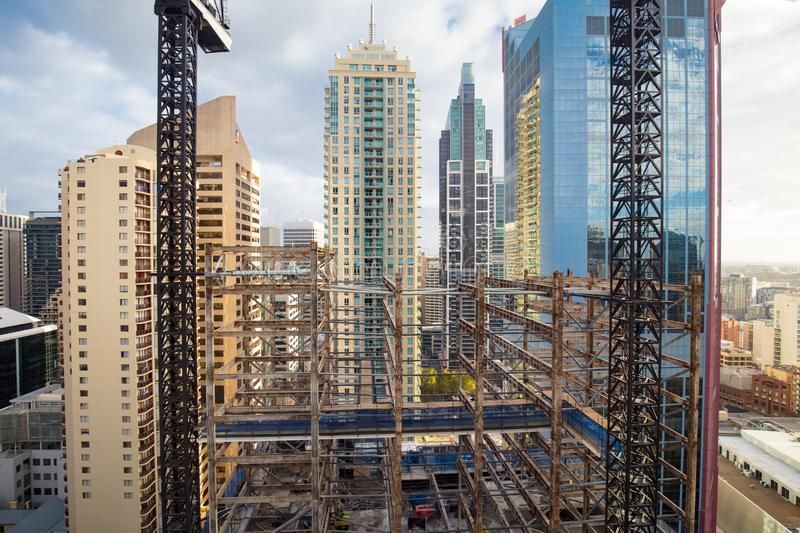 Many construction businesses big and small, will try and keep as much of the marketing in-house. Covid-19 has changed the world for good and has sparked businesses to re-evaluate how they operate. Just like many other industries, construction has been hit hard during the pandemic, and many companies are seeing this time as a way to get creative with their own construction marketing.
Challenges in Construction Marketing
Construction Marketing has always been challenging for all marketers. The new era of device-driven technology taking over all steps of the process from communication, contracts and project management. So what are your steps if you're a contractor, developer, engineer, or business owner looking to use construction marketing to establish and increase your brand? Below are some ideas to build brand presence, increase qualified leads, and putting your company in front of the right decision-makers.
Establish a GREAT website. Every business needs a website. It is your 24-hour customer service representative. Whatever the size of your business, you will need an online presence. Any client looking to work with you will be searching on Google for what you do. Think of your website as your business card and people will do their homework on you, and make sure you're trustworthy before engaging. If your potential clients can't find your company online, they will often move on their next consideration.
Your Construction Marketing Website must have:
About Page - Tells your website visitors who you are, your history and your experience.
Services Page - Let your clients know what services you have to offer.
Testimonials Page - Important to build trust.
Gallery Page - To provide visual impact and show the results of your work.
Blog Page - For support of SEO through continued updates via new content.
Contact Page - So that potential clients can reach you easily.
Utilise Social Media. Engage and push your messaging and presence to your audience across different social media channels. If you're a contractor offering remodelling services, social platforms such as Facebook and Instagram are essential for reaching homeowners. These platforms can help build a referral community, where satisfied customers and pass on your name and advertise your services through word of mouth. Social media is also a great way to get personal and build relationships with your supporters and customers.




Create A Newsletter. Newsletters are a great tool for email marketing. A new email every month is a good marketing schedule to stick by. Use it as a way to highlight all the projects you've worked on or have completed. While you can promote any promotions or sales you might be offering, the newsletter holds the most value when you use it as an informational piece.




Captivate using Video. Whether you're looking for a way to introduce your company on the Home Page of your website, or promote a new product, video can deliver your messages extremely quickly and powerfully. Creating just one video can provide you with a marketing tool that can be on your website, social media posts and emailed out in your newsletter.




Build Partnerships. Partnerships are essential in the construction business. They can be terrific lead builders. Work with trusted vendors to build a partnership list. LinkedIn is one of the best platforms for sourcing potential partners. Make a partners' page on your website with a contact form for those who may with to join up. Be sure to explore other organisations that may be a benefit to join and publicise your membership on your website.




Host a Webinar. Host a webinar with a topic pertinent to your industry. This is a great way to attract potential vendors, clients and employees, you just have to gear it to whatever audience you wish to attract.
Here is Sydney Build and Oliver Kinross, we organise a range of Online Events that we run, market and execute on behalf of our sponsors. Interested? Get in touch




Exhibit at an event. Exhibiting is an extremely quick way to take advantage of a platform and put your company in front of a very targeted and related audience. Leverage the draw and attraction of other exhibitors, speakers and sponsors to the event. No matter how much technology advances, relationships strengthen exponentially through human interaction. Interested in exhibiting in either Australia, UK or the United States? Get in touch with us.