23 Sep 2022
Women Empowerment in Construction: New Initiatives Welcomes More Women Than Ever Into the Construction Industry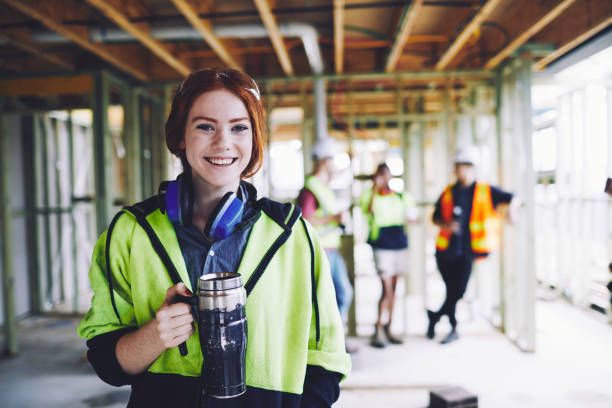 In order to improve facilities, working conditions, and the representation of women in the construction industry, An Australian-first Culture Standard will be tested at construction sites in NSW.

In order to address cultural challenges that can result in poor mental health, high rates of family divorce, and a lack of diversity in the industry, new ways of working will be put to the test at the building sites for the new Wentworth Point High School and Mulgoa Road improvement stage 1.

The $20.2 million money allotted in this year's budget, according to NSW Treasurer Matt Kean, will be supplemented by the piloting of the Culture Standard to encourage more women to enter the construction industry.

"With a record-breaking $112.7 billion infrastructure pipeline, it's critical that we are doing everything we can to make our worksites work for everyone," Mr Kean said.
"The NSW Government is committed to trialing new ways of doing things to boost productivity and secure brighter futures for the 369,500 construction workers across NSW."
The experiment, according to Minister of Infrastructure Rob Stokes, was aimed at enhancing productivity and efficiency in the construction industry without delaying project completion dates. It also aimed to improve wellness and work-life balance.
"Construction sites will be happier, healthier and more productive places to work when there is better work-life balance and diversity, and more access to wellbeing and mental health support," Mr Stokes said.
"The industry has one of the worst gender pay gaps in the country at around 30 per cent so we're going to trial the publication of that data so we can work towards women being fairly paid for their equal contribution."
The goal of this effort, according to Natalie Ward, Minister for Metropolitan Roads, is to increase the proportion of women working in the construction industry to 15% by 2030.

"The sad reality is that women on construction sites can be subject to sexist slurs, offensive graffiti and second-rate amenities that don't accommodate their needs, including a lack of sanitary bins or private spaces," Mrs Ward said.
"The Culture Standard sets out a basic roadmap to making sites more inclusive because when sites work better for women, they work better for everyone. We also know another key barrier is construction work is typically a six day, 50 plus hour a week job, which is why this program will seek to improve flexible working conditions for women who are juggling family commitments."
The Australian Constructors Association, the NSW and Victorian governments, as well as business leaders, collaborate to form the Construction Industry Culture Taskforce, which is in charge of the program. The pilots will test things like:
- There is no offensive content there.
- Ensuring the provision of suitable facilities, such as female restrooms, sanitary bins, and secure changing areas
- Locating and revealing gender pay discrepancies across positions, as well as putting gender pay gap reduction plans into action
- Putting on-site first responders for mental health
- Establishing specific goals for women's appointment.
A Monday–Friday schedule, or if this is not possible, make sure that everyone is working a 5 in 7 schedule to allow for appropriate rest and recovery time for the workers.

The pilot's results will support current evidence-based research on how to most effectively create cultural change on construction sites and throughout the industry.
Infrastructure NSW is leading the NSW Government's participation in the program, which will assist its continued partnerships with business, construction companies, subcontractors, and trade unions to make the construction industry a more inclusive place to work for everyone.