14 Oct 2022
Winim Proposes Mosman Resizers Apartments Plans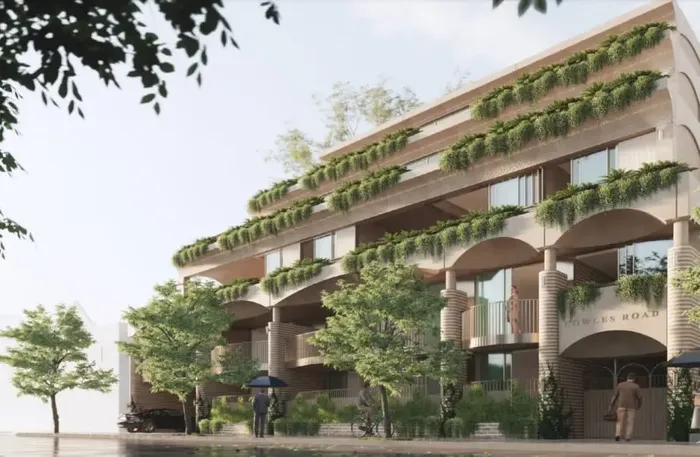 A five-story residential building has been proposed by Winim Developments in one of Sydney's wealthiest neighbourhoods.
The project, which was designed by Rothelowman Architects, is being proposed by the Neutral Bay-based developer for the neighbourhood of Mosman on Sydney's lower north shore.
There are already two existing strata blocks on the 809.3 sq m plot at 87 and 87A Cowles Road, one with two apartments and the other with six apartments.
The designs call for 15 apartments, including a four-bedroom penthouse, with a mix of one, two, three, and four bedrooms.
Adaptable units will be found on the third and fourth floors. There will be two levels of underground parking in the structure.
"We are looking to create quality, spacious residences primarily for our valued owner occupier customers who desire a Mosman address, " Winim development manager Kip Laverack said.
"As North Shore locals, we have an intimate understanding of the customers' expectations in this area."
The proposal lists the development cost as $12.1 million, which includes the complete destruction of the existing blocks and the removal of some trees.
The location is 60 metres from Military Road and public transportation and has a frontage on Gurrigal Street. Additionally, Memorial Park and the Mosman Village Green are nearby.
The application documents also said that despite the forecast calling for smaller households, the Mosman Council's local housing strategy had discovered that there was a rising demand for larger units in the neighbourhood.
This was attributed to the fact that many families chose apartment living after their prices forced them out of detached property and to the fact that others were downsizing—moving into smaller or more compact spaces—in order to save the expense of maintaining a larger home.
For many years, Mosman, an attractive suburb for developers and investors in the residential sector, has been located 8 km north-east of the CBD.