25 Mar 2019
Western Sydney Airport's Aboriginal engagement masterplan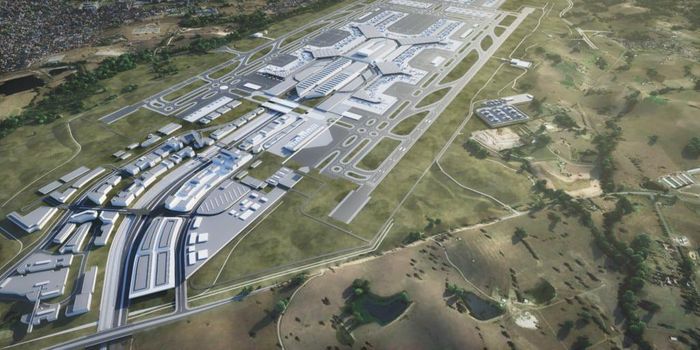 An Indigenous advisory firm will guide Western Sydney Airport's comprehensive masterplan for Aboriginal engagement – the first of its kind for a major infrastructure project in Australia.
With cranes dominating the skylines of our major cities for several years now, Australia has experienced an extraordinary infrastructure boom - the delivery of new rail lines, roads and tunnels, hospitals and learning centres is happening at an unprecedented pace.
Western Sydney Airport is leading the charge as a greenfield airport. The project is one of the nation's biggest ever earthmoving projects and has 22 million cubic metres of earth to move – and that is just the start. The project is expected to foster increased social inclusions and sustainable prosperity for the people of Greater Western Sydney.
Enable, an Aborignianl advisory firm, is to assist in the project and oversee the targets and new benchmarks for Aboriginal engagement across the projects. Although GO Foundation focuses on empowering young Aboriginals achieve their potential, Enable will be a partner to help create meaningful engagement between corporate, government and Aboriginal entities to create opportunities and enable collaboration across all aspects of business and community.
Greater Western Sydney is home to one of the largest Indigenous communities in Australia and we have strong targets in place to ensure our first Australians have the opportunity to help shape Western Sydney Airport. Enable will ensure that all pillars of our business – from jobs and procurement, to airport design and consultation – are undertaken in a collaborative and considered way with Aboriginal Australians, as well as help work towards achieving the targets of our Indigenous Participation Plan and as we develop and implement our Reconciliation Action Plan.