28 Jun 2023
Transport for NSW to Run Safety Summits in State's South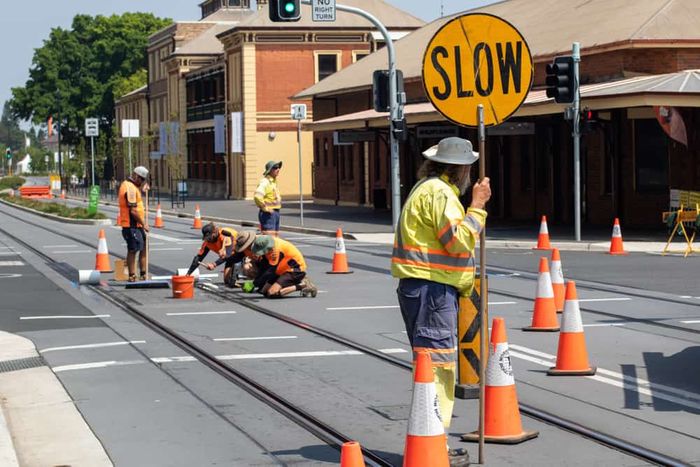 Transport for NSW is set to hold a series of safety summits for local governments in the state's south, aiming to support frontline teams who are delivering on the huge task of maintaining, repairing and improving the region's roads.
Transport for NSW Regional Director – South, Sam Knight, said Ulladulla will host the first of the southern New South Wales safety summits on 27 June 2023, with another to be held in Queanbeyan on 29 June 2023 and Griffith on 5 July 2023.
"The summits are to help equip councils and their teams, such as project engineers, support staff, depot managers and road workers, with the latest requirements and information to ensure a safe working environment," Ms Knight said.
"Transport is partnering with councils to deliver a record number of road and bridge works in the wake of unprecedented wet weather and severe storms since February last year.
"We appreciate and are supporting local government as it faces a huge task, with responsibility for more than 85 per cent of the New South Wales road network.
"Councils are also contending with issues such as workforce shortages and fatigue among crews."
"Thousands of road workers are working hard to restore and improve roads including fixing potholes, heavy patching and resurfacing the roads.
"Given the nature of their job, road workers work close to traffic, making them vulnerable to unsafe motorist behaviour.
"Sadly, two people were killed and a further 38 injured in road crashes involving roadside workers in New South Wales between 2017 and 2021."
65 per cent of the casualties involving road workers occurred in regional New South Wales.
Safety for council road crews will be a focus of the series of safety summits Transport for NSW is running, with nearly 240 local government delegates signed up to attend the south region forums, including more than 40 in Ulladulla, 100 in Queanbeyan and almost 100 in Griffith.
Topics will include managing risks at temporary worksites as well as safe loading, unloading and movement of heavy plant equipment.
The guest speaker at the summits will be Patrizia Cassaniti, whose 18-year-old son died in a workplace accident in Sydney in 2019. She has made it her mission to speak up and raise awareness about safety.
"Given the nature of their jobs, roadworkers work close to traffic, making them vulnerable to unsafe motorist behaviour," Ms Knight said.
"Road safety is a shared responsibility – we can all help each other stay safe. Please slow down near worksites, look out for roadside workers, and obey signs from traffic controllers."
"Everyone deserves to get home safely, every day, and through initiatives such as these regional safety summits, Transport for NSW is helping build a united and enduring safety culture."

Source: Infrastructure Magazine
---
Attend Sydney Build Expo, the largest construction, architecture and infrastructure show in Australia. Gain access to 10 conference stages and networking sessions, check out 400+ exhibitors, learn from 500+ high-profile speakers and connect with 35,000+ built environment professionals.