28 Apr 2023
Train Testing Beneath Sydney Harbour Begins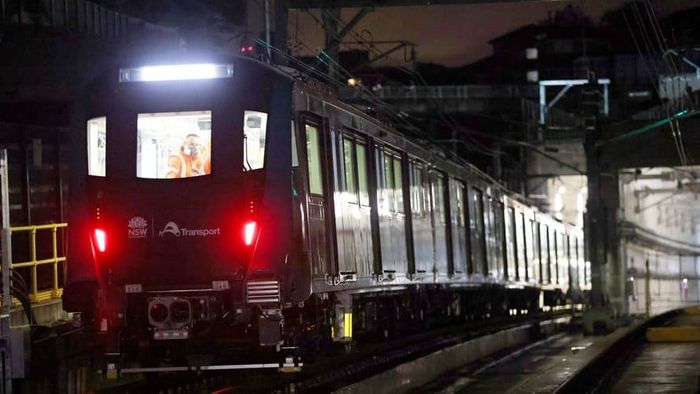 The Sydney Metro City & Southwest project has entered its next stage, with trains now running deep below Sydney Harbour for the first time in the state's transport history.
The new metro trains are now travelling in the nearly 16km twin metro railway tunnels, which extends the Metro North West Line from Chatswood Station to Sydenham Station, as part of a rigorous testing and commissioning program.
This is the first railway crossing below Sydney Harbour and, once metro trains are operational in 2024 , will move more people across the Harbour in peak hour than the Sydney Harbour Bridge and Sydney Harbour Tunnel combined.
The first stage of testing is completed at low speed, with trains manually driven at a maximum speed of 25km/ph. The trains then gradually move into high-speed testing, where the trains reach a maximum speed of 110km/ph.
Each train will also undergo acceleration and braking testing on the newly built track and complete a series of system checks to ensure it can perform reliably under operating conditions.
On-track train testing and commissioning will continue throughout 2023, ahead of passenger services starting through the Sydney CBD in 2024.
Once passenger services start in 2024, customers will be able to travel from Central Station to Chatswood Station in 15 minutes, from Martin Place Station to Sydenham Station in eleven minutes and from Victoria Cross Station in North Sydney to Barangaroo Station in just three minutes on a fast a reliable metro service.
Source: Infrastructure Magazine
---
Attend Sydney Build Expo, the largest construction, architecture and infrastructure show in Australia. Gain access to 9 conference stages and networking sessions, check out 400+ exhibitors, learn from 450+ high-profile speakers and connect with 20,000+ built environment professionals.