17 Feb 2023
Traders in Purple Take Up Western Sydney Masterplan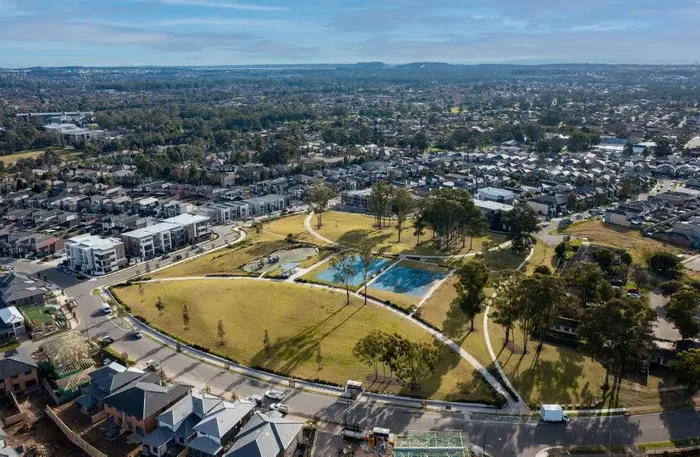 After receiving approval for the project from the NSW government, real estate developer and construction company Traders in Purple is prepared to begin work on the most recent stage of a $855 million, 3000 dwelling masterplan.
The majority of the work on the Bonnyrigg Estate had already been completed by Landcom, however the NSW Land and Housing Corporation (LAHC) recently placed the most recent phase of the project up to bid.
Stages 8 to 11 of the Bonnyrigg Renewal, also known as the Humphries Precinct, will be delivered by traders in purple. The distance from the Sydney CBD to Bonnyrigg is 36 kilometres.
"The maintenance costs were far too high and because they were built so long ago they were no longer fit for purpose, especially for those aging in place and those with mobility issues."

"There were lots of fibro homes, standard three-bed, one-bath on large parcels of land, so the government back then decided they would do a major renewal, going from about 833 homes to 3000 homes in the estate."
Since its inception, Bonnyrigg Renewal has expanded in scale, and 702 dwellings, including 256 social homes, are already finished as part of the state-significant renewal project.
In order to supply 275 additional units, including 65 for social housing, Traders in Purple will start construction in April.
Government and state-owned developer Landcom have worked together for the most part, but when their contract expired, it was put out to bid.
The fifth project that Traders In Purple has secured with LAHC will be this one.
819 homes, apartments, and land lots totalling $590 million have been delivered throughout NSW for the company.
"Landcom has done a great job to date and its important to note that as part of our process we will continue with their wonderful community engagement."
According to Daoud, social housing is a crucial component of the construction, and on the entire estate, there will be a mix of 30% social housing and 70% private housing.
"Sixty-five social housing homes in the new precinct will be peppered through the project, so they will be designed and built the same as any other homes, with the aim of encouraging greater integration," Daoud said.
Landcom developed a $7 million, 841 square metre community centre as part of the initial phases of the renewal project using money from LAHC as part of its voluntary planning agreement with the Fairfield City Council.
According to LAHC CEO Simon Newport, the NSW Land and Housing Corporation received $26.4 million from the Commonwealth through the national Housing Infrastructure Fund.
"When all levels of government, community housing providers and industry come to the table with a shared vision to deliver more and better homes for the people who need it most, we can achieve great things and the transformation under way at Bonnyrigg is a shining example of that," Newport said.
---
Attend Sydney Build Expo, the largest construction, architecture and infrastructure show in Australia. Gain access to 9 conference stages and networking sessions, check out 400+ exhibitors, learn from 450+ high-profile speakers and connect with 20,000+ built environment professionals.