13 Mar 2023
Townhouse Precinct Plans Filed in West Sydney Growth Centre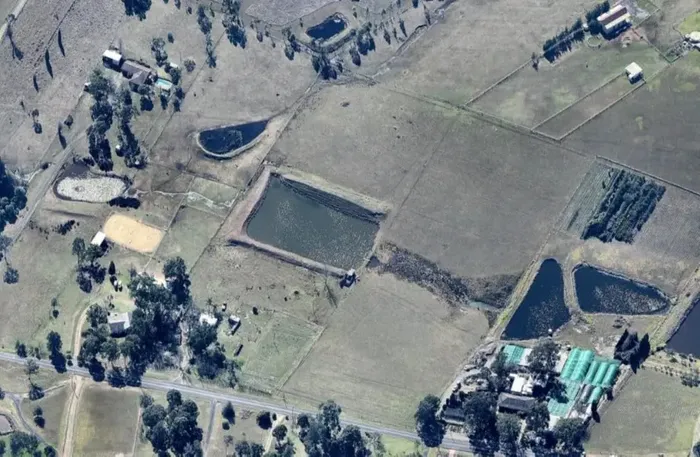 Investors from the western suburbs have submitted plans for a small-lot subdivision and housing development that will eventually result in 98 townhouses across three phases in the developing Hills Shire Council in outer Sydney.
Siddhi Services of Wentworthville wants to divide two nearly empty contiguous blocks of land, totalling around 5.83 ha, into 25 residential lots, each measuring up to 617 square metres, as well as five "super lots," each measuring between 4855 and 8735 square metres.
A market garden once stood on the sizable parcel of property located at 26-28 Mason Road in Box Hill, roughly 40 kilometres north-west of Sydney's central business district. Now, it is zoned for a combination of low, medium, and high-density housing.
In the plan, which is expected to cost around $53 million, a decrepit house will be demolished, a dam will be drained, contamination will be cleaned up, and four full-width roads and two half-width roads will be constructed. 39 trees are scheduled for removal.
A second phase will see the construction of 98 three-bedroom townhouses, 57 of which will have basement parking, on three of the five super lots.
One of the Sydney district and regional planning panels will be the final decision-maker for development given the significance of the construction.
Town planners Craig and Rhodes stated in their submission that the proposal was thought to be in line with the community's desired future character and that, given its zoning and proximity to both existing and planned infrastructure and services, it represents an appropriate form and density of housing.
"No unacceptable adverse impacts are considered to result to its surrounds," the submission said. "This is reflected in the proposal being consistent with the controls and objectives of council's planning controls, on which basis it is considered within the public interest."
With a population that has more than doubled in the last 40 years to reach nearly 185,000, the Hills Shire Council is one of the fastest expanding in the state.
Hills published a draught precinct plan for the Northwest Strategic Centre in November of last year. This area, which stretches from Old Windsor Road in Bella Vista to Showground Road in Castle Hill, is outside the bounds of the Norwest district and the historical business park.
The precinct plan outlines strategies to generate 30,000 jobs across several industries. The council also has plans for infrastructure improvements to encourage development and offer even better access to neighbourhood streets, transportation hubs, and foot and bicycle pathways.
---
Attend Sydney Build Expo, the largest construction, architecture and infrastructure show in Australia. Gain access to 9 conference stages and networking sessions, check out 400+ exhibitors, learn from 450+ high-profile speakers and connect with 20,000+ built environment professionals.