01 Apr 2021
TAFE's Bid for $75m Construction Centre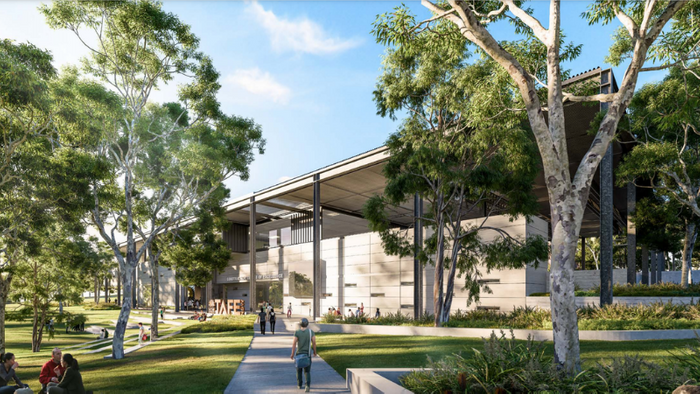 TAFE NSW has submitted plans for a $75 million Construction Centre of Excellence to be built at its Kingswood campus in Nepean.
The plans call for a purpose-built three-story, 8400-square-meter structure to house 3500 students and establish a skilled worker pipeline to aid in the development of Western Sydney revitalisation programs.
The structure features a 'floating' rooftop parasol and an exterior colonnade that surrounds the perimeter of the building's footprint, and is inspired by exemplary learning spaces throughout Australia, such as Monash University.
Dr. Geoff Lee, the Minister for Skills and Tertiary Education, said the facility will be a "dedicated centre of excellence for building" at the campus, which is about 50 kilometers west of Sydney.
"The Construction Centre of Excellence, with its world-class facilities, expert instructors, and on-site industry involvement, will help to provide the skilled workers required for major construction projects such as the Western Sydney Airport and Aerotropolis, and the Sydney Metro Western Sydney Airport," he said.
Internal and external instruction, an auditorium, collaboration and breakout rooms, functional workshop areas, and outdoor terraces are all part of the building's training and education facilities for construction-related courses.
The Construction Centre of Excellence will be a modern learning atmosphere that promotes cross-disciplinary collaboration, business participation, and educational excellence by emphasizing versatility and adaptability.
The plan would create an additional 88 jobs on site by 2030, as well as boost the quality and quantity of educational facilities in the state, with TAFE enrolment expected to increase by nearly 25% between 2020 and 2030, from 17,500 to nearly 22,000 students.
The plans will be on display until April 14th.
Website: theurbandeveloper