01 Dec 2022
Sydney's Central Station Heritage Terminal to Undergo $350m Revamp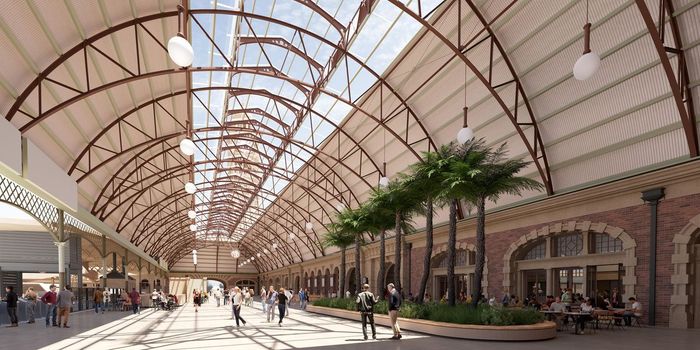 A $350 million revitalisation of the heritage-listed Sydney Terminal Building at Central Station will improve pedestrian connections, conserve the building's heritage, enhance lighting, and improve signage.
The development's preliminary designs, developed by Grimshaw and TKD Architects, are subject to change as the project team prepares an Environmental Impact Statement (EIS) for the proposal.
The Sydney Terminal Building, which was first constructed in 1906, is now recognised as a landmark due to its distinctive sandstone exterior and iconic clocktower.
NSW Minister for Cities Rob Stokes said the project will reinstate the 19th century features of the Terminal Building, including views of the heritage clocktower through new glass panels, "just as they were when Central Station first opened," he said. The Booking Hall will be restored, with the original ceiling reinstated, with a design celebrating the hall's existing stained-glass windows.
On the ground floor, a new market-style retail district will be formed, and other multipurpose spaces will be created for activities like exhibitions, movie screenings, cultural experiences, and concerts.
As part of the project, the Eddy Avenue Plaza will be changed into a new community hub, enhanced customer arrival experiences, improved wayfinding, and additional retail, dining, and entertainment areas.
The renovation will make use of the Terminal Building's historic features to restore its "civil purpose" and create a better interchange that will connect users to the city.
The government is inviting feedback on the proposed Sydney Terminal Building revitalisation project from customers, businesses and the local community, with feedback channels open until Monday 12 December.
---
Attend Sydney Build Expo, the largest construction, architecture and infrastructure show in Australia. Gain access to 9 conference stages and networking sessions, check out 400+ exhibitors, learn from 450+ high-profile speakers and connect with 20,000+ built environment professionals.