23 Aug 2021
Sydney Social and Affordable Housing Complex Complete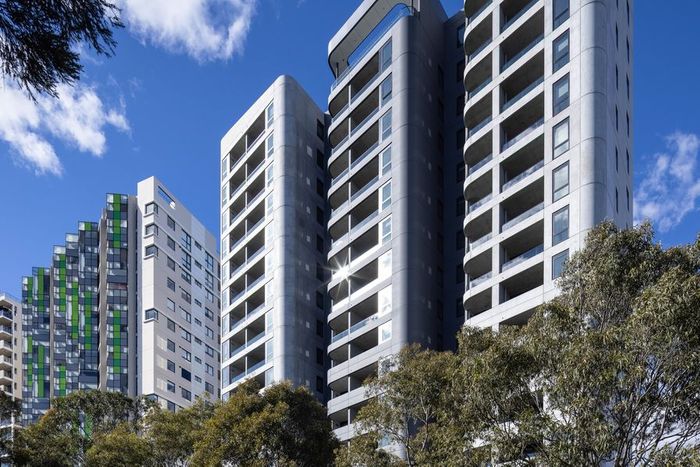 DKO Architecture's Gibbons Street housing in Redfern has been completed, bringing a combination of 40 social and 120 affordable housing apartments across 18 floors.
St George Community Housing developed and owns and operates the tower, which was built on the site of a former City of Sydney depot. The National Housing Finance and Investment Corporation funded it.
There will be a mix of one-, two-, and three-bedroom flats, with 27 units planned to be accessible for people with impairments and 25% of the units set aside for Aboriginal families.
Social and cheap housing units are mixed with varied communal areas and a rooftop garden that allows people to connect and enjoy the views in this tenure-blind design.
DKO Architecture director Nick Byrne said the building's design was inspired by Redfern's physical and cultural past, as well as the area's enduring significance to Indigenous people.
"We've purposely used really familiar building materials at the ground level, such as the brickwork, to express the nature of what it is to be in Redfern," he said.
The Boomali Aboriginal Artists Cooperative's Aboriginal artist Joe Hurst, whose work is featured throughout the structure, collaborated with the architects.
"We've taken a bit of a different approach to thinking about public art – it doesn't need to be down at the street interface, it can be in a soffit," said Byrne. "If you look at the ceiling of the communal open space, it actually has some of the Aboriginal artwork incorporated within it."
The architects were also concerned about the environment, so instead of air conditioning, the building has a fresh air system that uses a roof-mounted fan, a battery system, and a 50kW solar array to supply apartments. The building's thermal properties are enhanced with double-glazed windows, which ensure that the units are pleasant all year.
In addition, there are no parking spaces in the building. It is right across from Redfern train station, close to supermarkets and shops, and has 92 bike parking places directly adjacent to the lobby, encouraging people to ride.
Over the following few months, residents will begin to move in.
"We believe that Gibbons Street has raised the bar and has created an environmentally friendly living environment," said Byrne.