26 May 2023
Sydney Opera House Achieves Rare Sustainability Feat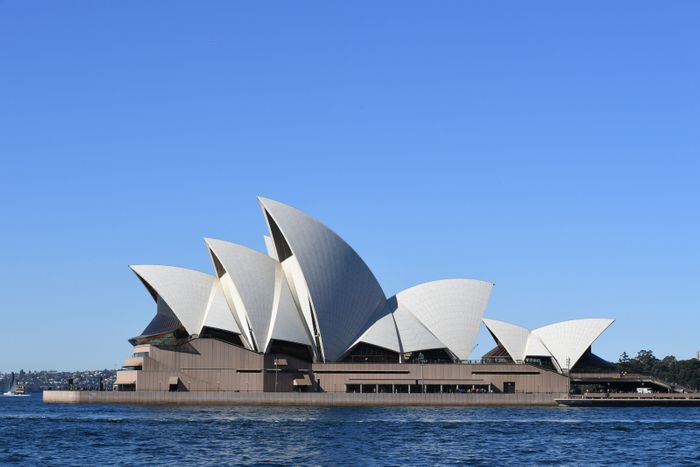 Sydney Opera House has become one of the first UNESCO World Heritage-listed buildings to achieve a 6 Star Green Star rating from the Green Building Council of Australia (GBCA), signifying global leadership in environmental and social sustainability operations.
Representatives from the Opera House say, "the 6 Star premiere is the culmination of 10 years of preparation, innovation and collaboration … and the results are breathtaking".
Over the past decade, the Opera House has reduced its environmental impact both on and off the stage.
Highlights include reducing electricity and water usage by 20 per cent since 2018; switching to 100 per cent renewable electricity; diverting 95 per cent event waste from landfill for Vivid LIVE; eliminating single-use plastic takeaway packaging from all venues and restaurants; and investing in nature-based projects such as installing an artificial reef in Sydney Harbour, which has attracted endangered species, including White's Seahorses.
Sustainability has in fact been embedded into the Opera House from the very beginning.
Architect Jørn Utzon's winning design from 1957 included plans for a state-of-the-art heating and cooling system using seawater from Sydney Harbour.
Fellow Danish designers Steensen Varming, a consulting engineering firm, was appointed to install 35km of pipes in the building's bowels. The system allows seawater from the Harbour to circulate via fans and pumps, creating a world-first large-scale heating and air conditioning system.
Fifty years later, the system is still considered efficient and ahead of its time, enabling the Opera House to reduce its emissions.
"Sustainability is in the Sydney Opera House's DNA," says Sydney Opera House CEO Louise Herron AM. "Architect Jørn Utzon incorporated sustainable design into the fabric of the building in the 1960s. Now, as we approach our 50th birthday later this year, we continue to look for ways to build on this legacy by embedding sustainable thinking into everything we do."
Herron also recognised the House's Global Goals Partner, Honeywell, for its role in helping the facility earn its GBCA rating.
"Thanks to the long-term support from our Global Goals Partner Honeywell, the Opera House is working harder and smarter than ever before, and I'm thrilled to see this recognised in such a significant way," she says. "It's a testament to the power of meaningful partnerships in driving positive change."
As part of the collaboration between Honeywell and the Sydney Opera House's safety, projects, and service teams, several innovative initiatives have been implemented. These include:
Creating a BMS that monitors indoor air quality (IAQ), and relative humidity (rH).
Integrating more than 20 disparate subsystems in the building to help improve safety, energy and water usage.
Implementing several innovations including electricity spot-price monitoring, extraction fan control in non-air conditioned (AC) areas, and monitoring of cold room doors that remain open for too long.
Automating outside air control through real-time air quality data from the Bureau of Meteorology (BoM).
Identifying potential energy-saving opportunities in the building, including the installation of more than 60 water meters and more than 800 electrical meters.
Honeywell says these strategies help enable automated responses and alerts to changing conditions, which supports operational efficiency and provides a safer and more comfortable environment for staff, audiences and visitors.
Read more at HVAC&R News
---
Attend Sydney Build Expo, the largest construction, architecture and infrastructure show in Australia. Gain access to 10 conference stages and networking sessions, check out 400+ exhibitors, learn from 500+ high-profile speakers and connect with 35,000+ built environment professionals.