17 Mar 2023
Student Towers Completed in Melbourne CBD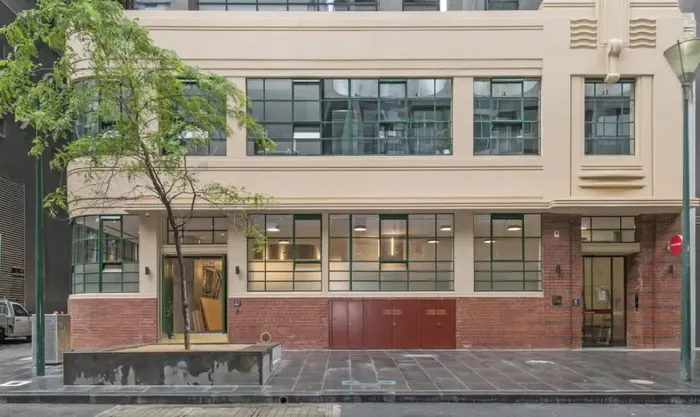 With the completion of the joint-venture projects by CBRE Investment Management and developer Cedar Pacific's Accommodation Trust, two student housing buildings have been added to the Melbourne CBD.
As the number of international students returning to Australian capital cities increases, there is a growing need for purpose-built student housing. If they are unable to obtain such property, this will put additional pressure on the rental housing market.
Also, it indicates that investors' interest in the market has grown.
The two towers are UniLodge Melbourne CBD, a 37-story building with 652 self-contained studio and multi-share apartments close to RMIT and Victoria University City Campus, and UniLodge Melbourne Central, a 46-storey building with 714 beds at 293-303 Latrobe Street, also close to RMIT University.
The Victorian Printing Works building on Wills Street's front was retained and refurbished as part of the latter adaptive reuse project.
Sky lounges, custom theatres, study areas, common areas, and gyms are just a few of the amenities provided in the buildings, according to Cedar Pacific Chief Operating Officer Paul Fell.
"Cedar Pacific will work closely with the major universities in Melbourne to ensure their students, who will occupy these buildings, have the best living experience possible while they pursue their education goals," Fell said.
"They will experience best practice physical amenity supported by pastoral care of the highest standard."
When they are operational, both towers will have Climate Active certification and carbon neutrality goals because they were built to reach 5-Star Green Star ratings.
Three purpose-built student housing assets are currently in operation as part of the joint venture between Cedar Pacific and CBRE, and another two are under construction.
The project's debt financing was provided by Blackstone Real Estate Debt Strategies Group, NettletonTribe served as the architect, and Icon served as the builder. The properties will be managed by UniLodge.
Now, Cedar Pacific's portfolio of purpose-built student housing in Australia and New Zealand has 10,200 beds. Of those beds, about 1400 are being built.
In the meantime, the City of Melbourne last week approved a number of initiatives to improve Melbourne's friendliness for new and returning international students.
---
Attend Sydney Build Expo, the largest construction, architecture and infrastructure show in Australia. Gain access to 9 conference stages and networking sessions, check out 400+ exhibitors, learn from 450+ high-profile speakers and connect with 20,000+ built environment professionals.