22 May 2023
SJD Properties Begins Work on Second Double Bay Project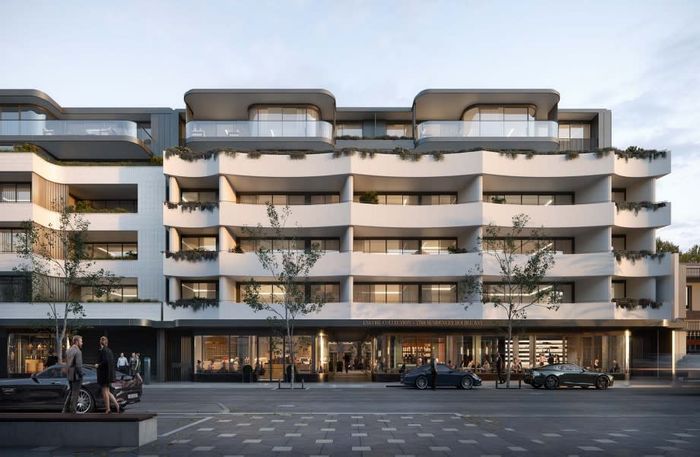 Construction has begun on a key residential project opposite Double Bay's Intercontinental Hotel.
SJD Properties, which was founded in Hong Kong, has begun work on the main structure of its residential project at 28-34 Cross Street, Sydney.
The Encore 1788 project will sit next to SJD's 1788 project at 20 Cross Street.
The Bates Smart Architects-designed four-storey 1788 comprises 18 three or four-bedroom apartments, six two-bedroom apartments and six one-bedroom apartments. It also has eight retail tenancies across 615sq m of retail space on the ground level.
According to BCI records, the six-storey Encore 1788 next door comprises six three-bedroom apartments, seven four-bedroom apartments, one two-bedroom apartment and one one-bedroom apartment.
It will have 31 carparking spaces, 15 bicycle storage spaces and 4 motorcycle parking spaces, all on a basement level.
CoreLogic's property records do not list sales transactions for either the 564sq m site at 28-34 Cross Street or the 1024sq m site at 20-26 Cross Street, but it has been reported that the Roche family sold the 20-26 Cross Street site for $55 million in 2017 to developer Toga.
Toga has a completed project The Hunter at 16 Cross Street on the other side of SJD's original 1788 project.
Fridcorp and Piety Group listed the Intercontinental Hotel in Double Bay in January this year, with price expectations of around $230 million.
Read more at Urban Developer
---
Attend Sydney Build Expo, the largest construction, architecture and infrastructure show in Australia. Gain access to 10 conference stages and networking sessions, check out 400+ exhibitors, learn from 500+ high-profile speakers and connect with 35,000+ built environment professionals.