10 Oct 2022
Second Stage of Sekisui's $2bn Sydney Masterplan Gains Approval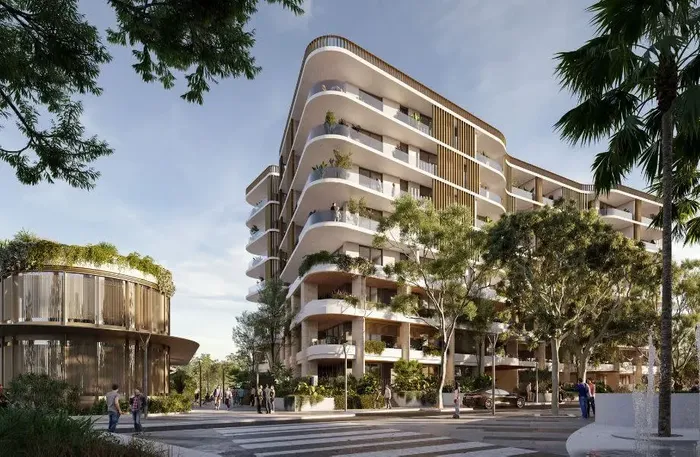 Developer Sekisui House, with financial support from Japan, has obtained approval for the second phase of its $2 billion riverfront masterplanned project in Sydney's inner-west.
The approval from the City of Parramatta Council opens the door for two waterfront structures, Laguna and Glade, totalling 171 flats, to be added to its multi-stage Sanctuary complex.
In November 2020, the first phase of the development at 14-16 Hill Road at Wentworth Point near the Parramatta River and the Homebush Olympic Precinct was finished.
The Landing was made up of 12 two-story maisonettes, 16 terraced residences, and 364 apartments.
The 9.4ha masterplan for Sanctuary was created by Turner. It is being transformed into a mixed-use area with roughly 2000 residences, as well as retail and other community amenities, over the course of six stages.
In its most recent stage, Glade with 70 apartments will rise to eight stories, while Laguna with 101 apartments will tower at 13 stories. PBD Architects is responsible for the designs of both buildings.
"Stage 2 has been designed to act as the heart of the Sanctuary community with the journey through Laguna and Glade effectively connecting all stages," Sekisui House Australia senior development manager Zac Petrovic said.
"A comprehensive placemaking strategy has also been created to provide residents with desirable recreational amenities and a cohesive, well considered walkable community."
A 3150 square metre "neighbourhood green" public open space connecting the buildings will have a covered communal dining area and water play.
The planting of one tree per apartment, double-glazed windows, water-saving fixtures, bike rooms, EV charging stations, and automobile sharing are just a few of the sustainability measures.
As part of the second stage, a recreation centre featuring a swimming pool, spa, sauna, and gym will also be finished.
"Sekisui House is committed to building sustainable communities, focused on the company's key principles of environmental, economic and social sustainability," Petrovic said.