04 Oct 2019
SAFE WORK MONTH BEGINS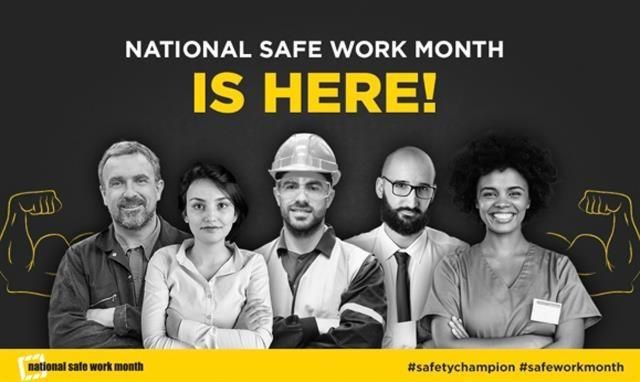 First published in: Forkliftaction.com
This week marked the start of National Safe Work Month, with calls for commitments to building safe and healthy workplaces for all Australians.

"Each year in October, Safe Work Australia runs awareness-raising initiatives as part of National Safe Work Month," says Safe Work Australia CEO Michelle Baxter.

"This year's theme is 'Be a Safety Champion' and we invite everyone to promote best practice work health and safety initiatives at their workplace.

"During National Safe Work Month, we want to recognise that workers, employees, managers, supervisors, teams and organisations can all be safety champions.

"It doesn't matter what industry you work in, what role you do, whether you act as an individual or work as a team. We can all actively promote work health and safety," she adds.

Safe Work Australia has developed a range of resources to promote the campaign, including customisable posters, a digital brand kit, flyers, web graphics and infographics.
Subscribe free for access to Forkliftaction's range of industry resources.