19 Oct 2022
Rothelowman Appointed for Parramatta Build-to-rent Tower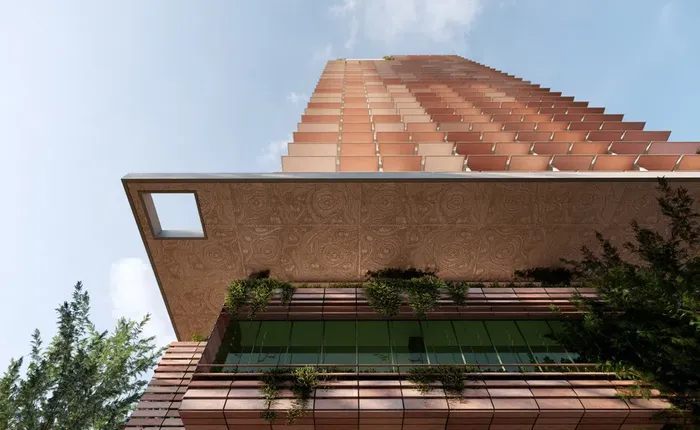 In a design competition, Rothelowman was chosen as the architect to work on a built-to-rent project in Parramatta for Novus Group.
"Novus on Harris" will give future inhabitants vistas of the CBD and Parramatta Park from a corner location at the intersection of Hassell and Harris streets, maximising use of the neighborhood's amenities and transportation options.
More than 200 apartments, ranging in size from studios and one-bedroom apartments to homes with three bedrooms, will be delivered on the site as a mixed-use precinct featuring retail and commercial space.
The concept design's architecture "responds to the environmental factors of the area, with each facade tailored to its specific climactic context using materials, colours and tones," according to Rothelowman principal Ben Pomroy.
Pomroy said that flexible open spaces were easily integrated into private dwellings, making community areas and good amenity offers important to the build-to-rent concept.
According to the architects, the ground floor has been designed as a platform that "touches the ground lightly." On level two, a large lobby and public spaces are situated among the tree canopies, linking inhabitants to the local environment.
A rooftop with private lounges and dining areas, spacious communal sundecks, barbeque pits, and picnic lawns are other factors to take into account.
Construction is anticipated to start in the middle of 2023 when a development application is submitted before the end of 2022.
Attend Sydney Build Expo, the largest construction, architecture and infrastructure show in Australia. Gain access to 9 conference stages and networking sessions, check out 400+ exhibitors, learn from 450+ high-profile speakers and connect with 20,000+ built environment professionals.