07 Jun 2023
How to Reduce the Environmental Impact of Construction Projects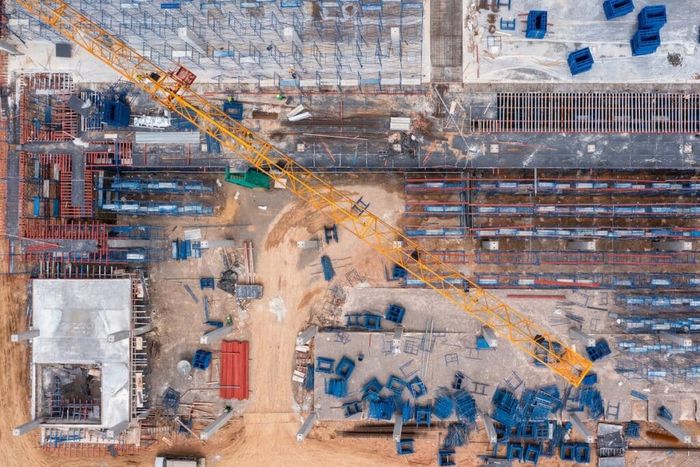 Coates has released a guide to help construction businesses better manage waste and the environmental impact of their projects.
By Robyn Simpson, National Manager – Environment & Sustainability, Coates.
With continued emphasis on carbon reduction, most Australian construction businesses understand the importance of finding ways to work smarter and more sustainably. It's also essential that contractors and subcontractors understand their legal obligations to protect the environment and ensure robust controls are in place to avoid regulatory action such as fines.
Here we explore the impact that construction waste, water and noise pollution can have on the environment; how to comply with relevant environmental regulations; and tips to reduce your construction project's environmental impact.
Managing construction waste
Waste is a significant global issue, and a challenge for many Australian industries. During 2021-22 – according to the National Waste Report 2022 prepared for The Department of Climate Change, Energy, the Environment and Water – the construction and demolition sector produced approximately one-third of the country's total waste, while spending on waste services has increased by 35 per cent over the last five years.
There's a clear need to reduce waste, but the volume and vast nature of construction and demolition projects means there is no one-size-fits-all approach. Instead, waste management and reduction strategies should focus on:
Reducing the use of new materials.
Re-using existing building materials.
Recycling what can't be used again.
Safely and sustainably managing construction remaining waste.
Managing stormwater and wastewater in construction
Water supports many different construction processes, from mixing concrete to dust suppression, and can also be found on sites following heavy rainfall and during dewatering for deep excavations. Wherever there is water, contamination can occur.
Contamination can affect the quality and safety of local waterways, and seep into nearby soils and ecosystems. Even trace elements of some contaminants can be harmful, so great care should be taken to prevent water from coming into contact with these and other hazardous substances onsite, such as sediment, paint, heavy metals and hydrocarbons.
Water removed during excavation should also be tested, and if necessary treated, before being returned to site or local waterways.
Reducing noise pollution in construction
Noise pollution can't be seen, but the impact of prolonged exposure can result in hearing problems and be felt socially, through decreased productivity and concentration. Construction noise and vibration can also cause structural damage to nearby properties.
To reduce noise pollution on your next project, consider these questions:
Have sound absorbing materials been incorporated into the design?
Can noise be reduced at source with quieter, more efficient and better maintained equipment?
Has adequate PPE been supplied to workers (think noise cancelling earmuffs and ear plugs)?
Can construction schedules minimise people's exposure to noise?
Can people be removed from the vicinity of prolonged or high decibel noise?
Know your responsibilities
The responsibility for implementing and regulating environmental protection in Australia is shared by local, state and federal government.
Commonwealth
The National Environment Protection Council (NEPC) is responsible for delivering on Australia's obligations under international environmental protection agreements. It achieves this via National Environment Protection Measures (NEPMs), designed to assist in protecting and managing particular aspects of the environment, like air and water quality, noise standards, hazardous waste, materials re-use and recycling, and site contamination.
States and territories
In each state and territory, an independent Environmental Protection Agency (EPA) serves a jurisdictional role in implementing the NEPMs. Each EPA also has legislative powers to minimise the risk of pollution and waste by investigating possible breaches, and preparing guidelines to help businesses manage their environmental impact. They all differ in approach, so it's your duty to understand and adhere to the regulations and guidelines issued by your local EPA.
Local government
Under the relevant state or territory Environmental Protection Act, decision-making powers are often delegated to local government in areas like water management, vegetation and weed control, waste management, plus air and noise quality. To understand and adhere to your local government responsibilities, refer to your local council website.
Top tips for reducing environmental pollution
Follow this practical advice to lessen your environmental impact and ensure your project is compliant:
Refer to your local EPA and local council to understand the regulations that apply to your project.
Regularly perform risk assessments in key areas (like noise, water and waste management) and design work practices to reduce these risks.
Prepare and implement a water management plan for water on or below your site, and engage a specialist like Coates to manage and treat contaminated water.
Prepare and implement a waste management plan to determine appropriate waste handling, storage, transportation and incident response procedures.
Complete specialist training for high-risk activities like removing asbestos and other hazardous construction materials with a registered training organisation (RTO) like Coates.
To prevent project delays, keep good records that demonstrate compliance.
Use zero- or low-emission equipment, such as solar and hybrid. Speak with a Coates Product Specialist to find the right Greener Choices equipment for your next job.
Employ techniques like modular construction to reduce construction waste and minimise noise and water pollution.
A little research goes a long way, so consult the many industry guides that share best practice on reducing the environmental impact of construction.
Source: Inside Construction
---
Attend Sydney Build Expo, the largest construction, architecture and infrastructure show in Australia. Gain access to 10 conference stages and networking sessions, check out 400+ exhibitors, learn from 500+ high-profile speakers and connect with 35,000+ built environment professionals.