21 Jan 2020
Redesigning Centennial Park To Care For Australia's Endangered Animals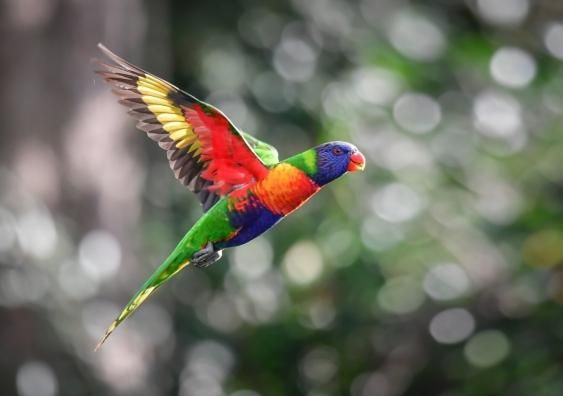 The big question in the wake of the devastating bushfires ravaging Australia is could inner-city parklands be used to house endangered animal species? That's a question that's been answered by a group of UNSW students who have proposed a timely redesign of Moore Park and Centennial Park to be an incubator for native bats, birds, many mammalian species and eels.
The students were asked to design research and veterinary labs in restored patches of habitat in Sydney's Centennial Park for the endangered species. The project was overseen by world-renowned US-based landscape architect Professor Richard Weller, who held a two-week studio session at UNSW as part of the annual Sydney Urban Lab.
"This is not about gawking at animals and human pleasure," Australian-born Professor Weller says.
"This is about incubating species because if we don't, we could lose them."
Professor Weller is the Chair of Landscape Architecture, Meyerson Chair of Urbanism, and co-executive director of the McHarg Center at The University of Pennsylvania, as well as an Adjunct Professor at UNSW. He worked with students from architecture, landscape architecture, interior design and planning on the project, which comes after an estimated one billion animals and insects were killed in the NSW bushfires this season.
"In the case of Sydney, we decided that what we would do was get a list of the species that were endangered both in the city and its region and the broader hotspot, which is really the eastern portion of Australia, and ask the question: could we take a piece of land in Sydney itself and use that land as an incubator for these species, and from there the species could be relocated over time back to the regional ecosystem?" Professor Weller says.
Professor Weller says he has been examining global threats to biodiversity from growing urbanization projects. He found that some of the habitats at risk are in eastern and southwestern Australia, areas that have now been exacerbated by the bushfires. Concerns grow as scientists predict it could be years before the landscape flourish again with pastures new. He says the city is distinctive because it sits in the middle of a region referred to as a biological hotspot.
"I've been working on the problem of where urban expansion, urban growth and urban development is on a direct collision course with endangered species worldwide," Professor Weller says.
"I've been mapping global flashpoints where there's real conflict, and where the conflict is predicted to be ongoing. Sydney is one of those cities."
"There are thirty-five of these hotspots around the world which have unique species and these species are being threatened with extinction," he says.
"If you lose them from these regions, they're gone. The genetic diversity on earth is largely dependent upon these particular landscapes."
"It makes the work a bit more important because we've just lost a billion animals. I mean, it's a wipeout. So why wouldn't we use landscapes in cities to protect and harbour species?"
"We have changed things on a planetary scale, and I think that's shocking."
Dean of UNSW Built Environment, Professor Helen Lochhead says the Sydney Urban Lab, a two-week training intensive program, brings into focus some of our critical urban challenges. The Sydney Urban Lab project was designed before the bushfires occurred, which have now created a sense of urgency about the project result. The Sydney Urban Lab allows students to learn from an internationally renowned academic at UNSW Built Environment.
"This year, with the combined threats of our rapidly expanding urban footprint and bushfires raging in the hinterland, Richard Weller's studio focus on biodiversity loss could not be more timely."
"It is concerned with human to animal relationships, specifically our relationship to endangered species in an urban context," Architecture program director at UNSW Built Environment, Dr Philip Oldfield says. The fourth year interior architecture student Aidan McCabe designed a microbat enclosure model. He says Centennial Parkland is unique.
Representatives from the design firm Hassell joined Professor Weller is leading the studio project in order to get the desired outcome of preserving the native and endangered species in Australia. Professor Weller will also give a lecture on the project later in the month, in the UNSW Red Centre. An exhibition of the project will also be on display.
Source: newsroom.unsw.edu.au