09 Jul 2019
Putting the 'Real' in Virtual Reality: VR and AR application in the construction industry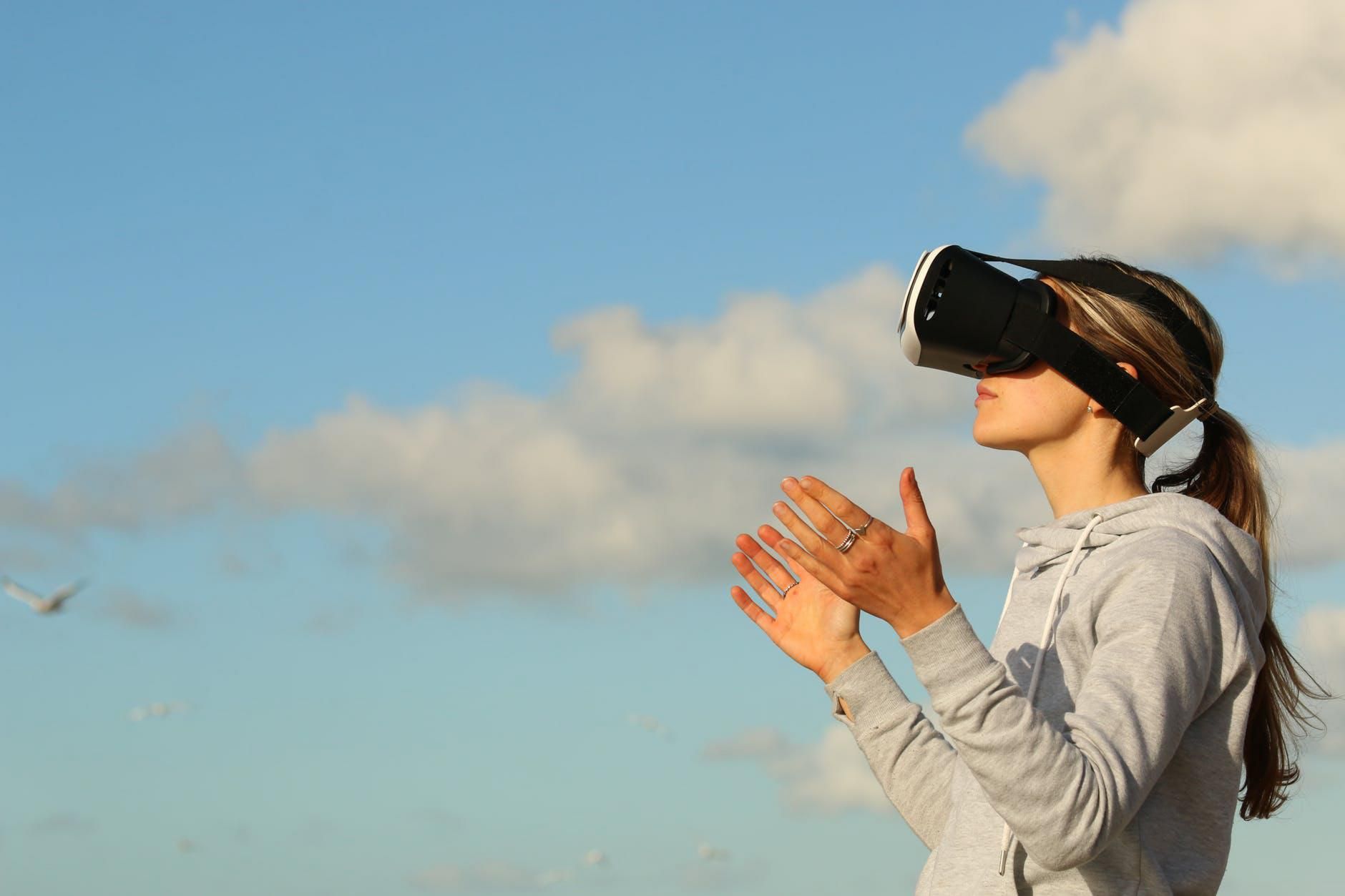 Introduction to VR Technology:
Over the past decade, construction industry experts have been discussing the potential for Virtual Reality (VR) and Augmented Reality (AR) to open new doors for the practice. While the benefits of VR and AR integrated training, marketing and planning are some of the more discernible aspects of the technology, their ability to simulate real-world situations to provide insights that other established technologies cannot offer could maximise worker efficiency and safety training.
The difference between AR and VR can be summed up with the following sentence: VR replaces your vision, AR adds to it. VR's goal is to immerse its user in an entirely simulated world of the users creation, hence, VR goggles are particularly effective in simulating real world scenarios demonstrating to a client what a project may look like once completed. On the other hand, AR is created by superimposing computer generated graphics and information onto real life images. By stacking overlaying data information onto real world items, users are able to better visualise complex information with reference to a users geographic location and point of view.
Research conducted by Global Market Insights suggests that the application of these technologies within the operator training market will exceed to over €17.79 billion by 2025. Growing confidence and improvements to VR tech has meant that traditional fix display monitors are slowly becoming antiquated, head mounted displays (HMD) becoming standard across a plethora of simulator training programs.
VR in Construction:
Simulating real world scenarios and conditions, VR provides workers with the relevant experience and training prior to arriving at the construction site; therefore, allowing for enhanced worker productivity and safety. Currently, the technology enjoys frequent use in articulating designs and BIM data with clients, the real world simulations able to convey the proposed construction designs with clients in a visual medium that is substantially easier to grasp and navigate than going over the sketches of a drafts-man.
Another feature that has received exceptional interest from a score of multinational corporations is VR's potential to revolutionise the remotely controlled operations. Just last year at the construction expo Bauma China, Heavy Industry equipment manufacturer Sany unveiled their innovative autonomous driving technology for excavator. With technology like this, operators could pilot heavy machinery and carry out digging work from a distance of thousands of miles away from the actual job site. Shifting the labour force from on the grounds to in their homes thanks to the technological affordances of periscope real-time monitoring software.
Speaking on the subject of VR integration in the construction industry, product line manager for construction products CM Labs Simulations Drew Carruthers spoke highly of the widespread availability of construction equipment simulators.
"The growth potential for this technology in construction is huge, as the cost of technology comes down… Mixed reality tools, which merge real and virtual environments, will likely be the next frontier for safety, operations, communications and inspections in construction." - Carruthers.
In creating a standardised software format that engineers, architects and contractors all have access to, VR is paving the way for peer-participation for 3D modeled designs. Scaffold VR, a virtual reality app developed by UK based Avontus Software does just that with the app providing a digital walk through of Scaffold Designer creations, actively encouraging users to view and share these designs in a 3D virtual environment. Moreover, the apps availability on smartphone, tablet devices and laptops provides users with on-the-go across the board access to their 3D concept designs. That being said, good VR solutions with exact position tracking without sacrificing attractive visual representations still require extensive computing power from hardware equipment.
AR in Construction:
AR use in construction can be observed Trimble's use of the SiteVision AR application to facilitate communication between the construction site and office, providing staff both location access to the same set of plans. More ambitious attempts at integrating AR tech to the workplace saw Trimble utilise the Microsoft HoloLens (A transparent headset that displays AR imagery) in the construction of a prefabricated rebar. With the devices synced up to one another via an online cloud network, Trimble were successful in showcasing the collaborative capabilities as multiple users donning the HoloLens viewed and manipulated the design model in real-time.
Moving forward, Trimble have expressed interest in fitting the HoloLens tech onto hard hats. In doing so, Trimble hope to enable workers working under safety-controlled conditions access to holographic data information and popularise its presence on the work-site. Their continued development of cloud-based 3D design collaboration platform Trimble Connect will also enable construction workers to draw from constructive 3D models when conducting daily assembly work and carrying out inspections.
Large infrastructures have often times been plagued by their sheer size and scope resulting in issues arising from miscommunication. With such a varied set of stakeholders all working on independently assigned tasks and objectives, clashes in scheduling can be exceedingly time-consuming and expensive to resolve. AR integration of 3D modelling software may be a possible solution to this long standing dilemma. Digital platforms that allow for peer review can facilitate communication between project stakeholders, allowing critical clash and coordination data to be displayed on a single model. Simulation software can give project owners an edge on anticipating potential problems prior to the construction date, resolving issues before their occurrence in the real world.
What next for VR & AR?
With AR and VR already becoming prominent technologies in the construction industry, their presence and applicability looks to increase over the coming years. One obvious direction the technology could go down is VR access to BIM information on the field, but hardware restrictions mean that this function may remain at the early stages of development for quite some time still. General manager of Trimble's Civil Engineering and Construction Division Scott Crozier is optimistic that VR and AR usage in construction is inevitable.
"As capability and ease-of-use of the technology continue to improve, I believe we'll see an acceleration in field and office use." - Scott Crozier
As the world's biggest technology companies continue to pour their time and effort into developing the technology, the construction industry looks eager to get involved. VR and AR's tantalising potential to overcome many of the problems that beset the project planning stage, offer specialised training to workers, and remote control access/monitoring of major equipment means that future developments in this sector are more than likely to happen.
Interested in BIM and digital construction? Check out our BIM and digital construction summit taking place at the Sydney Build Expo 2020!