27 Jan 2023
The Proposed "Sculpted" Tower for Sydney's North Shore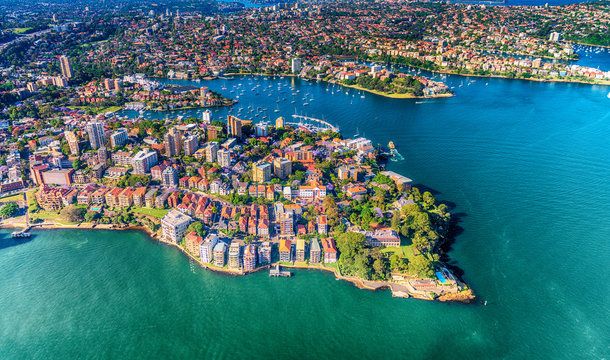 On Sydney's North Shore, a 130-meter-tall, 39-story tower would soon be added to the St. Leonards skyline.
In order to make room for a new mixed-use tower, the developer has submitted a development application for demolition and excavation work on a property at 100 Christie Street. A sculpted tower form with rounded corners and a powerful horizontal facade expression are included in the plan created by PTW Architects. Strong vertical features and a zigzag podium design are designed to provide a "unique distinct silhouette."
The podium will include six levels of community open space for use by apartment dwellers, five levels of commercial offices, ground-floor retail space, and retail space. According to PTW, the podium design's "strong vertical components" would contrast with the tower's "horizontal elements," "clearly establishing a distance between the two, which is further enhanced by the recessed Level 6 communal garden." There will be six levels of underground parking beneath the podium.
The tower will have 33 residential levels with 184 apartments on each, including 36 three-bedroom apartments, 12 one-bedroom apartments, and four penthouse apartments. Each residential level will have a shared sky garden.
The angular edges are meant to replicate the rounded characteristics of the adjacent Forum building on Pacific Highway. The slim design is intended to reduce considerable overshadowing to neighboring structures.
According to PTW, the development would offer a high level of amenity in terms of solar access and cross-ventilation. Photovoltaic panels and rainwater collection systems will be installed on the roof to reduce energy use.
To revitalize the public realm and establish a nexus in the high-density center of St Leonards, RPS landscape architects will also renovate Christie Street Reserve and Sergeants Lane in addition to the tower.
The skyscraper has a gross floor space of more than 24,000 square meters and a projected construction cost of $123 million.
In December 2022, a development application was submitted.
---
Attend Sydney Build Expo, the largest construction, architecture and infrastructure show in Australia. Gain access to 9 conference stages and networking sessions, check out 400+ exhibitors, learn from 450+ high-profile speakers and connect with 20,000+ built environment professionals.