09 Apr 2021
Power Station Central to Harbour Revitalisation Plan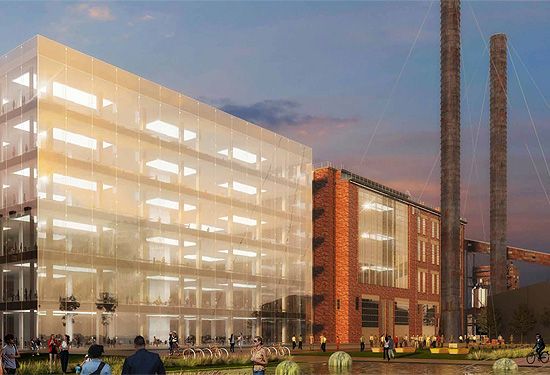 According to plans unveiled this week, the century-old White Bay Power Station will be the centerpiece of a 77-hectare precinct that aims to reinvent a portion of Sydney's unused harbour foreshore.
The NSW government's draft plan for the region, which is three-and-a-half times the size of Barangaroo, has six main focus points.
The proposal involves a possible crossing from Bays West to Pyrmont and an emphasis on repurposing the heritage-listed White Bay Power Station at Rozelle.
The draft strategy was released on Monday after NSW Planning Minister Rob Stokes dismissed suggestions that the decommissioned power station would be demolished last year after Treasurer Dominic Perrottet suggested it.
The draft plan includes residential housing and a business center to "capitalize" on the new metro infrastructure, in addition to a vision to expand around the verified Metro Station.
The draft aims to "harness Sydney's blue [rivers, lakes, the ocean, etc] infrastructure" in the construction of a mixed-use precinct, according to Minister for Planning and Public Spaces Rob Stokes.
"We can unlock the potential of this area as part of the innovation corridor, drawing new business and entertainment and cultural opportunities," Stokes said, "Bays West is so central and historically significant to Sydney that it is time to revitalise the area and make it a desirable place for people to live, work and visit."
The former coal-fired power station, which was constructed between 1912 and 1917 and closed in 1984, seemed destined to be demolished until it was listed on the heritage register in 1999.
Former NSW premier Mike Baird revealed in 2015 that the government planned to transform the White Bay power station into an international technology centre, with Google being one of 13 companies that submitted proposals.
In 2017, Google left as an anchor tenant due to complaints about a shortage of public transportation.
According to the new plan, the precinct will provide "a range of housing," including affordable housing to support the precinct's jobs and the city's development.
The draft plan calls for the construction of a waterfront park within the precinct, as well as the preservation and support of the working harbour and a harbour foreshore walk.
The restoration of the power station is the first phase in the Bays West draft plan.
The state has set aside $14 million for this first phase, which involves structural, protection, and remediation work on the house. They're scheduled to start later this year.
Anita Mitchell, CEO of Placemaking NSW, said the urgent maintenance would be the first of three phases that would be completed in 2024.
Mitchell said, "The initial scoping we did last month will establish what works are needed to restore the site to a state that preserves the building and makes it safe for access."
The draft Bays West Place Strategy is on display from this week until April 29 for group and industry feedback.
Website: theurbandeveloper