02 Nov 2021
Plans Lodged for $100 Million Gold Coast's Rainbow Bay Tower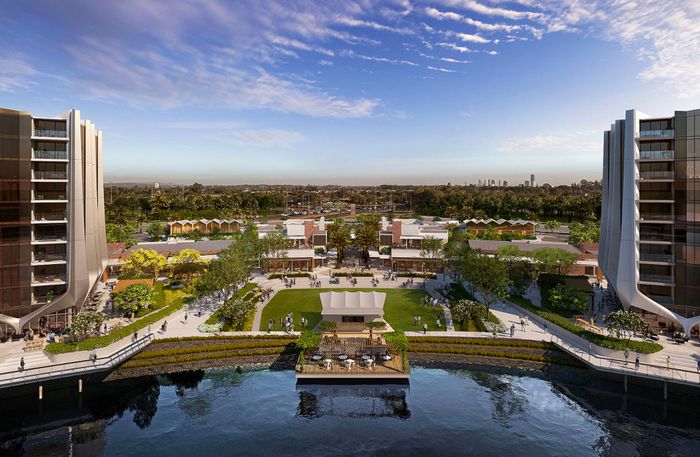 Plans have been submitted for a $100 million-plus apartment building in Rainbow Bay, on the southern Gold Coast, where a seemingly endless summer of development activity has been heating up since the start of the year.
The 12-story complex would rise from a 1924sq m merged site at 44-50 Eden Avenue, behind Greenmount headland, and will have 94 apartments, three ground-level "town homes," and a rooftop public area with infinity pool.
CapDev Partners, Kingbella Group, and Steer have filed a proposal with the Gold Coast City Council, marking the trio's third collaborative venture on the Gold Coast.
The Eden Avenue construction will replace three existing residences and a tower of apartments.
The Plus Architecture design is aimed at "providing a vibrant and contemporary residential apartment building that will reflect the iconic coastal location", according to the planning report filed with council.
"The design embraces the Gold Coast's subtropical climate and lifestyle, with generous cross ventilation, shade and recesses in the building form, living areas flowing out to large balconies," it said.
It also points out that the proposed development, with 212 beds, exceeds the site's bedroom density of one bedroom per 25sq m, but that the higher density may be accommodated given the existing facilities and location.
With its deep depths and huge open balconies orientated towards the coast and Tweed River, the building's unusual and "visually interesting" exterior "positively contributes to the Coolangatta skyline," according to the town planning assessment.
"Overall, the elegant external design reinforces the high-quality apartment interiors, offering a landmark of design excellence for the Coolangatta region."
According to the proposals, the communal rooftop area would include an infinity pool, barbeque area, gym, sauna/steam rooms, function room, and outdoor lounge areas, with a total area of 970 square metres.
"Landscaping at the ground level will connect to the recreation rooftop area through a number of planter boxes provided along each facade, assisting in further disguising the perceived building bulk and soften the proposed built form."
According to research, the southern Gold Coast accounted for 43% of all apartment sales in the March quarter, making it one of Australia's hottest coastal markets.
Awaken, Flow Residences, and Espirit are three further projects in the Rainbow Bay enclave by developer Paul Gedoun's S&S Projects. During a "soft launch" weekend, the latter project brought in $71 million in sales.