19 Jan 2022
Plans for First 5-Star Hotel in Parramatta Listed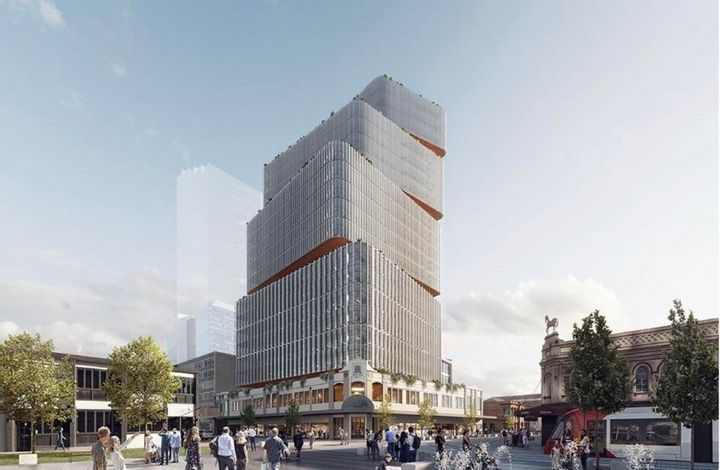 Despite Australia's tourist and hospitality sectors facing another Covid hit from the Omicron variety, the hotel boom in Sydney's growing "second CBD" is still in full motion.
Holdmark Property Group, located in Sydney, has submitted proposals to the City of Parramatta Council for a dual-tower development, one of which will house a five-star Intercontinental hotel.
It will be Parramatta's first luxury hotel, with 212 rooms spread across a 31-story tower with a rooftop bar and distinctive restaurant with outdoor patio.
The hotel will sit above a three-level retail platform and four levels of basement that will have a grand ballroom as well as car and bike parking, in addition to a 24-story office tower.
There will also be a health spa, gym, swimming pool, all-day dining, and a ground-floor lounge bar.
The project is planned for a high-profile 4300sq m parcel in the center of Parramatta, surrounded by Church, Macquarie, and Marsden streets, and lies adjacent to a property that is the subject of a planning application and design competition for a future Hilton Hotel.
Several further hotel developments in Parramatta are now proposed or under construction, with a total of 945 new hotel rooms predicted by 2025.
As the neighborhood continues to undergo a phase of urban revitalisation and development, companies like as QT, Sebel, Sheraton, and Travelodge have been competing for a footing in the area.
The latest wave of the coronavirus has thrown the tourism and hospitality industries into disarray, disrupting travel plans just as crossings were reopening.
However, Holdmark's recent submission of a development application for its 197 Church Street project reaffirms its faith in the market and the thriving Parramatta CBD in the future.
Holdmark property and marketing manager Kristy Nassif Elias stated, "We're quite confident in the future of Parramatta."
"Omicron is having an influence on a lot of things right now, but tourism and everything will pick up gradually."
If authorized, the project will demolish a variety of two- and three-story retail and commercial structures on the site, including the heritage-listed Murray Brothers Building, whose exterior will be preserved.
The development application stated, "The plan will be a really city defining development that will contribute to the evolution of Parramatta as the center of the Central River City."
The projected office skyscraper, which stands diagonally opposite the historic Paramatta Square, was designed by architectural company Scott Carver with a layered structure that "curves and twists as you travel vertically."
A First Peoples partner was involved in the project's general design approach, resulting in a narrative of culture, tradition, and feeling of place, as well as the establishment of a public through-link named Ngara Nura Way, which means "listen to Country, learn from Country, and share knowledge."
"Ngara Nura Way not only physically joins the three intersecting streets to form a block, but it also symbolically unites two civilizations," according to the design statement.
"Overall, the design concept will add positively to the precinct's urban life, link with the precinct's rich history and culture, and coincide with Parramatta's revolutionary transition in expansion and wealth."
Holdmark hopes to finish the project in 2025 if everything goes according to plan.