24 Jun 2022
Planning for Western Sydney Airport Line Extension Commences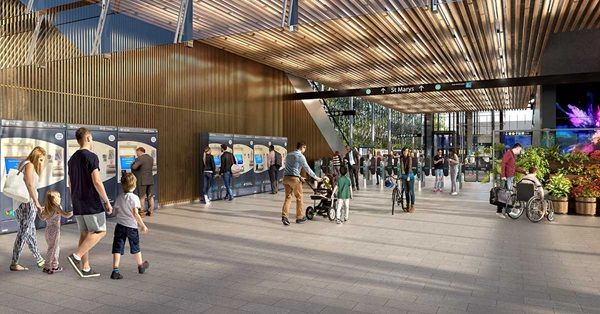 The Western Sydney Airport Line extension from the Western Sydney Aerotropolis to Glenfield via Leppington is currently under construction.
One of Sydney's fastest-growing areas will have an additional transportation option thanks to the extension, which will also link it to the brand-new Western Sydney International (Nancy-Bird Walton) Airport.
In order to expand metro services to more towns in Greater Western Sydney, the business case is the first stage.
To assist in making an investment choice for the building of the extension, it will include the design, economic analysis, and cost estimation.
A metro route between the Western Sydney Aeropolis and Leppington was chosen as an initiative for research as part of the Future Transport Strategy 2056.
Transport for NSW secured protection for Western Parkland City transportation routes in June 2020 to allow for this connectivity.
The 23km Western Airport Line, which connects St. Marys with the Aeropolis, will be extended. The first stage has begun construction, and tunnelling is scheduled to begin in 2023.
The extension process will be governed by the Final Business Case, which is anticipated to be finished in 2024.
The Federal and New South Wales governments are sharing funding for the Sydney Metro - Western Sydney Airport project.