18 Feb 2022
Planning for the third student accommodation in Sydney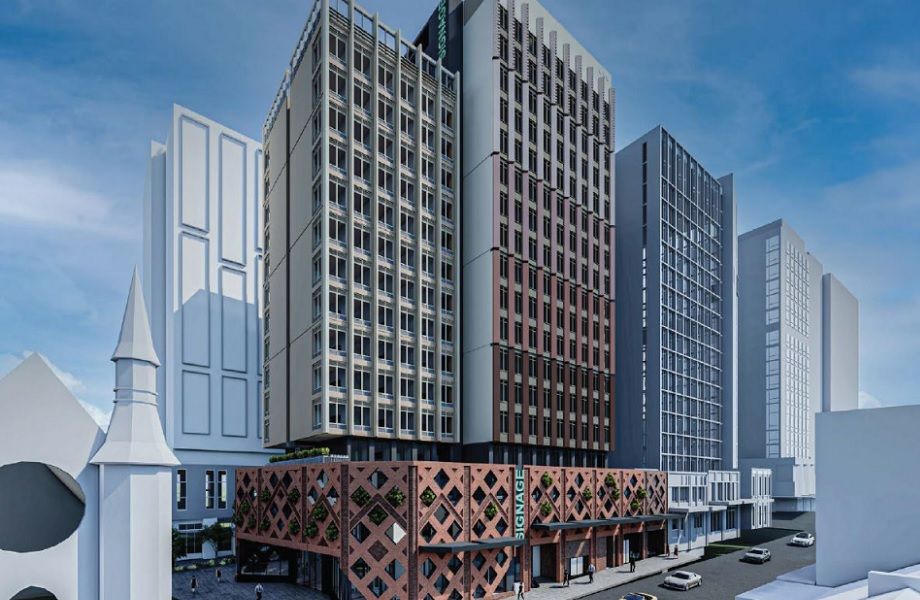 Wee Hur is counting on a full return of overseas students to justify the construction of its third building on a block just south of Sydney's central business district.
The $53 million proposals, which include an 18-story building with 411 bedrooms at 104-116 Regent Street in Redfern, passed the State Significant Development criteria.
Antoniades Architects designed the structure, which has a rust-colored pedestal with two linked tower forms, ground-floor stores, and bicycle parking.
RPS Landscape has also designed outdoor terraces above level four and on the rooftop.
The empty 1366sq m land was originally occupied by a service station until late 2020, when BP Australia sold it to Wee Hur for $46.1 million.
The structure, which sits on a corner near Redfern Train Station, joins Wee Hur's Gibbons Street skyscraper, which is set to open in 2020, and its other Regent Street tower, all of which are 18 stories.
Wee Hur has completed and authorized projects in Adelaide, Brisbane, Canberra, Melbourne, and Sydney, totaling more than 5700 beds of purpose-built student accommodation in Australia.
Despite difficult circumstances, the foreign student market has drawn a lot of investment, notably Scape, which paid $95 million for three University of Technology Sydney buildings.
Because most states and territories have reopened their international borders, the 130,000 foreign student visa holders will be able to fill openings in the student housing industry.
Conal Newland, Savills' head of capital markets, said that while the industry shrank from $40 billion to $23 billion last year, the prognosis was optimistic.
Newland stated, "Investment demand for Australian student accommodation has remained high, with a scarcity of accessible operational stock holding down transactional volumes."
"As a result, investors have pursued development-led projects, either directly through site acquisitions or in structured arrangements with local developers.
"We expect a healthy transactional market in 2022, driven by the expectation that occupancy levels would improve and revenue flows will gradually re-stabilize."
In 2022, Sydney was voted eighth best student city, behind Melbourne in sixth and London in first.