25 Apr 2019
Over $100 Billion Allocated for Infrastructure Construction, Upgrades and Redevelopment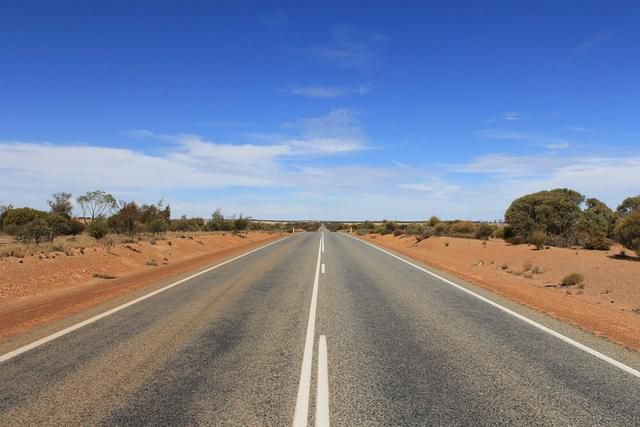 Over $100 Billion Allocated for Infrastructure Construction, Upgrades and Redevelopment
Over the next ten years the Federal Government has pledged $100 Billion Dollars for infrastructure investment, alongside the state investment the figure increases to well over $100 billion.
So Where's this money going to be spent? In short: Roads and Rail.
Road Infrastructure Investment:
$3 billion for the Urban Congestion Fund, this now sits at $4billion including previous investment.

$2.2 billion Road Safety Package

$1 billion Roads to Recovery program,

$1 billion for the next phase of the Roads of Strategic Importance initiative

$2.6 billion for the Queensland Gateway

$1 billion for the upgrades Princes Highway

$1.14 billion towards Melbourne's suburban road upgrades

$275 million towards the Bridges Renewal Program

$550 million for the Black Spot Program

$2.2 billion for the Road Safety and Upgrade Package

$275 million towards the Heavy Vehicle Safety

$275 million towards the Productivity Program

$500 million for a National Commuter Car Park Fund

$1.6 billion towards Perth rail infrastructure and Tonkin Highway
Rail Infrastructure Investment:
$2 billion for fast rail from Melbourne to Geelong

Funds allocated for the National Faster Rail Agency

Work is underway to develop fast-rail corridors in other areas including: Sydney to Wollongong, Newcastle, Bathurst, Orange and Parkes. Brisbane to the Sunshine Coast and Gold Coast. Melbourne to Shepparton, Traralgon and Wodonga

$44 million for strategic business cases

$206 million to the Building Better Regions Funds (BBRF)
Other Infrastructure Investment:

$16.5 million for National Freight and Supply Chain Strategy
$100 million for regional airport upgrades
$3.8 million in 2019-20 to support regulatory oversight and environmental management.
$4 million for a Women Aviation Fund
$6.3 billion in drought support
$3.3 billion for flood support
$9.6 million over five years to establish the North Queensland Water Infrastructure Authority
Josh Fydenberg, Federal Treasurer, stated that, "We will deliver new infrastructure projects to ease congestion in our cities; to unlock the potential of our regions; to better manage population growth; to improve safety on our roads.
"Cranes, hard hats and heavy machinery will be seen across the country, as we build Australia for current and future generations."