20 Feb 2019
Opal Tower a symptom of "significant and concerning" problems in Australia's building industry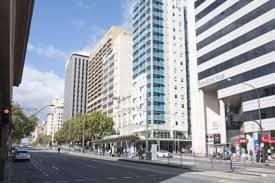 Following the Opal Tower cracking incident in Sydney, Engineers Australia has urged the NSW Government to review and adopt best practices and compliance procedures from a national review in the construction industry.
Jonathan Russell, National Manager for Public Affairs at Engineers Australia recently met with a staff of Matt Kean, the minister for Regulations NSW and encouraged them to review the Building Confidence report, produced by Building Ministers Forum, and adopt the recommendations. Jonathan Russell added emphasis on establishing a mandatory registration for key construction practitioners including engineers.
The Building Confidence report believes that there are significant and cornering issues surrounding the national building compliance and enforcement systems.
Professor Peter Shergold and Bronwyn Weir claimed that "They are likely to undermine public trust in the health and safety of buildings if they are not addressed in a comprehensive manner."
Problems surrounding the building industry and the repercussions have been an issue for a while now. In 2012, a fire in a Bankstown apartment building without sprinkler systems claimed the life of a young student and prompted a review of the NSW Building Professionals Act.