18 Nov 2019
One Central Park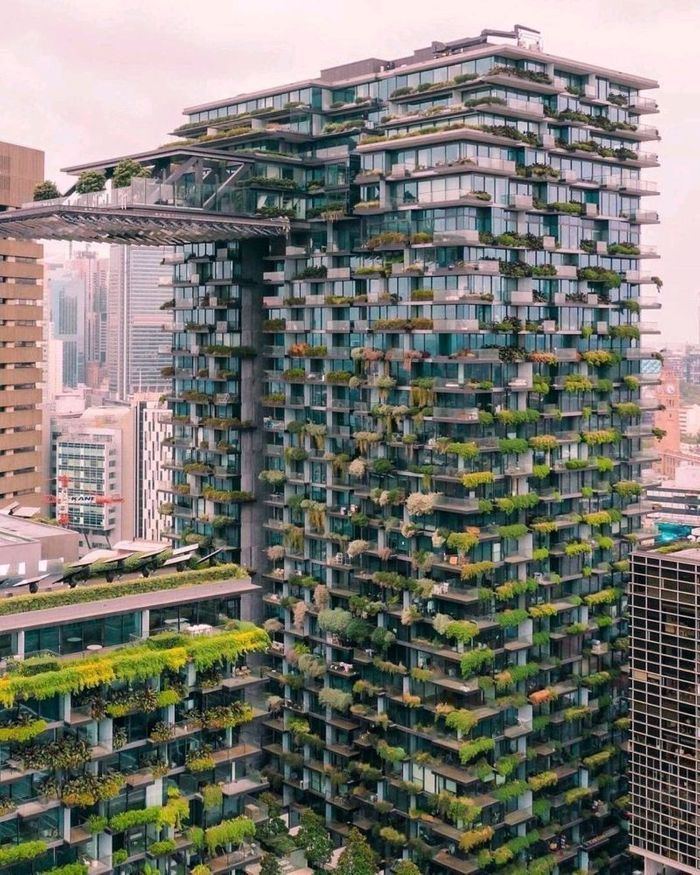 #FutureSydney
One Central Park. A 117-metre-tall residential tower designed by Jean Nouvel featuring "vertical gardens" by Patrick Blanc and LED art by Yann Kersalé.
Located opposite the UTS Tower, One Central Park is an apartment complex with a shopping centre called Central Park Mall located on the lower levels.
The design includes a cantilevered section including a heliostat to provide light -to the parkland below. It is the tallest building on the site.
Construction by
Watpac
was completed in October 2013
#construction
#sydneybuild