19 Jun 2019
NSW infrastructure budget soars to record highs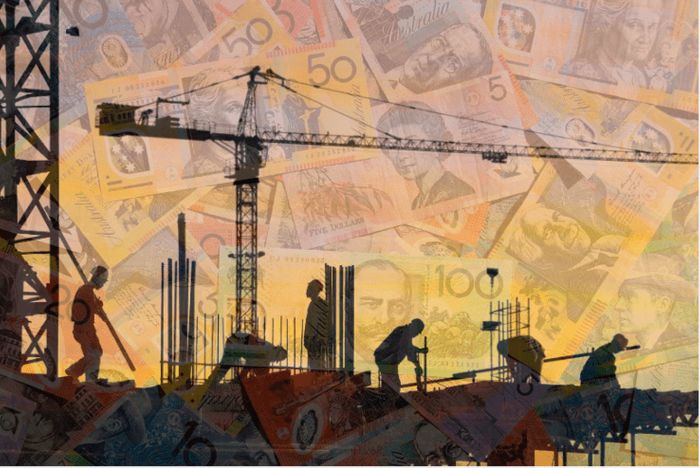 Overview:
The newly released NSW 2019-20 budget has allotted a staggering $93 billion towards infrastructure related projects to be completed over the course of the next four years. From the initial $93 Billion, $55.6 billion will go into funding upcoming road and rail projects, whilst the remaining $37.4 Billion will be allocated towards water, energy, housing, housing, schools and hospital developments.
Drawing predeceasing budget-issued infrastructure plans, the state's plans for infrastructure development arrive in the wake of the State Infrastructure Strategy 2018-19, the Greater Sydney Region Plan and the Future Transport 2056 plan. These plans predominately focus on sustainability and mobility. The State Infrastructure Strategy seeks to obtain sustainable growth by implementing a consistent infrastructure project pipeline, while both Future transport 2026 and the Greater Sydney Region focus on transportation and land planning to renew Greater Sydney into a more accessible and interconnected sum of cities.
NSW treasurer Dominic Perottet has justified the record breaking expenditure on infrastructure, Mr. Perottet stating that the investment would play a pivotal role in issuing a vital boost to the state's overall growth. Furthermore, the budget goes onto cite the reasoning behind the state's infrastructural investment as an engine for economic growth, create employment opportunities and provide higher quality essential services that Australian's rely upon.
Speaking in response to the newly issued infrastructure budget, Minister of Transport and Roads Andrew Constance states that the budget is an exceptional step forward for all road and rail projects being conducted across NSW that target congestion alleviation. Elaborating on the technicalities of the overall budget, Mr. Constance disclosed that $32.2 billion will go towards investments in public transport, with the remaining $23.4 billion contributing towards new road construction and refurbishment.
Amidst calls for increased infrastructure from the National Road Transport Association, Mr. Constance is confident that this investment will deliver on the massive commitments made to improve transport networks and services.
"The Government has invested billions of dollars in road and rail projects across Sydney which has improved journeys throughout Greater Sydney," Mr Constance said.
Mr Constance also emphasised the budget's $4.1 billion allocation towards the Westconnex project that will allow provide drivers from Western Sydney an option to bypass a significant section of stop-start traffic on Parramatta Road.
"Major motorways aren't the only roadways receiving attention, with many local roads receiving much-needed upgrades... Once complete, these projects will transform the way drivers travel around Sydney, bypassing up to 52 sets of traffic lights to provide faster, safer and more reliable trips."
Moreover, the budget's inclusion of $6.4 billion provision for fast-track works across the Metro West ensures that newly opened metro system will be sufficiently funded for the coming four years.
Noteworthy Road Budget expenditure:
$1.5 Billion over a four year period to upgrade works centred around the Pacific Highway Project where construction is taking place between Woolgoolga and Ballina.

$1.2 Billion committed to Princes Highway upgrades, these works include the Albion Park Rail Bypass, the new Nowra Bridge, the Berry to Bomaderry upgrade, and the Batemans Bay Replacement Bridge.

$822.3 million to enhance road freight productivity and provide safe travel across regional New South Wales. These upgrades include bridges for Bush projects at Gunnedah, Tabulam, Echuca-Moama and over taking lanes to be built on the Newell Highway.

$268 Million across four years to commence duplication works on the Great Western highway situated between Lithgow and Katoomba.

$99 Million to be spent on reducing traffic congestion via integration of smart technologies, these investments include: a smart motorway upgrade on the M1 between Sydney and Gosford, digital parking, virtual in-car and GPS messaging, clearway signage and intelligent traffic light installation.

$450 million expenditure to ease transportation congestion across various key traffic bottlenecks.
Noteworthy Rail budget expenditure:
$6.4 billion over a four year period dedicated to accelerating construction efforts for the Sydney Metro West

Subject to completion of the business case, $2 Billion will fund the construction of the North South Metro Rail Link that connects to the new Western Sydney Airport.

$295 million has also been provided to the fast rail network, this investment will ensure the identification of an improved alignment north of Mittagong, duplication works to be carried out between Gerringong and Berry, new alignments between Sydney and Woy Woy and improvement works to take place on the route leading into the Central West.