18 Feb 2023
NSW Construction Compliance Unit Receives Funding Boost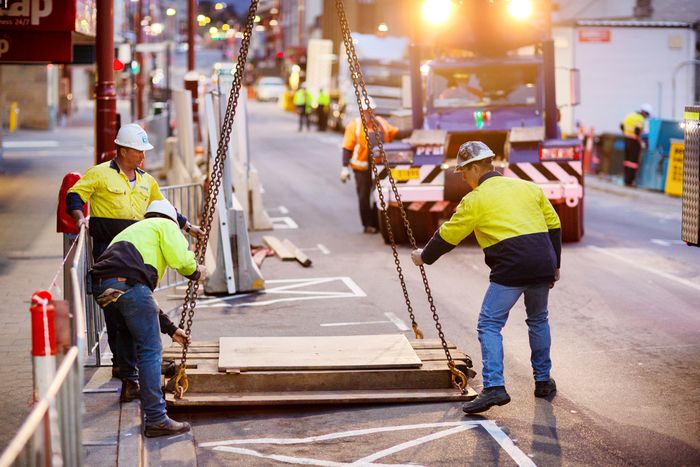 The state's Construction Compliance Unit (CCU) will receive $1.3 million annually from the New South Wales Government, which will also increase unannounced site visits and commencing stakeholder consultations. The move, according to the government, will improve labour relations and procurement oversight for government projects.
The Construction Compliance Unit will receive a $1.3 million boost in order to better safeguard the state's $116.6 billion infrastructure pipeline, as well as the jobs and people it supports.
The federal construction code of conduct and the Australian Building and Construction Commission (ABCC) were both repealed by the federal government prior to the action.
The NSW Liberal and Nationals Government announced it is:
Increasing the New South Wales Construction Compliance Unit's (CCU) annual budget by $1.3 million to support proactive monitoring, reporting, and compliance efforts
Increasing unannounced site visits by the CCU to infrastructure projects in New South Wales sponsored by the government
Starting an open dialogue with business stakeholders to examine the New South Wales Building and Construction Procurement Guidelines, which govern how building and construction work is conducted on New South Wales Government projects
These policies, according to the NSW Liberal and Nationals government, would defend against costs and stop the industry from becoming unproductive with fewer jobs.
Damien Tudehope, the Minister for Employee Relations in New South Wales, asserted that it was not in the interests of workers to oppose ABCC regulation of the construction industry.
"The Liberal and Nationals Government has a proven track record of driving a consistent pipeline of good jobs in construction and we want this to continue," Mr Tudehope said.
"Construction union membership is under 10 per cent in Australia but we know from the experience in other states, that this minority can impose an enormously damaging impact from shutting down projects, coercive and illegal action and dragging out industrial disputes with ambit claims.
"Whether it's promoting compliance when a new tunnel is being dug or at a motorway expansion project, these measures will mitigate against the risk of delay or interruption to the state's major infrastructure projects."
After the ABCC was abolished last year, Master Builders Association New South Wales Executive Director Brian Seidler said it was encouraging to see the state government take action to guarantee that construction sites in the state had some protections from illegal and coercive behaviour.
"Since at least 1982 multiple Royal Commissions and judicial enquiries have recognised that the unique nature of commercial construction means that the industry is especially vulnerable to unethical and illegal behaviour, and as such requires special measures in order to deter illegal behaviour," Mr Seidler said.
"Greater oversight and increased funding for the New South Wales CCU to undertake proactive monitoring, reporting and compliance activities is welcomed."
---
Attend Sydney Build Expo, the largest construction, architecture and infrastructure show in Australia. Gain access to 9 conference stages and networking sessions, check out 400+ exhibitors, learn from 450+ high-profile speakers and connect with 20,000+ built environment professionals.