13 Jul 2021
Multiplex Finishes $200m Paragon Tower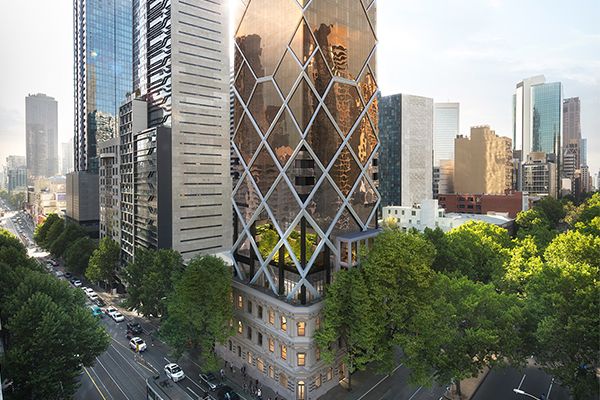 Beulah's $200 million 48-level luxury residential apartment tower Paragon, located at 318 Queen Street in Melbourne's CBD, has been finished by Multiplex.
The high-rise tower, designed by Fender Katsalidis, stands at 167 meters above street level and contains 227 apartments.
A library, bar, private dining spaces, a 15-meter lap pool, spa, and gym, as well as Australia's first elevated indoor forest, are all located in the tower. There is also an automated car stacker in the parking lot.
Graham Cottam, Regional Managing Director of Multiplex Victoria, said the business is excited to complete the luxury residential skyscraper.
"Working on such a historically significant site originally utilized by the Melbourne Celtic Club and preserving a big part of the city's history has been fantastic," Cottam said.
The completion of Paragon, according to Beulah Executive Director Adelene Teh, was a significant milestone for the company, as it was the company's first CBD skyscraper.
"Paragon has a number of ground-breaking design components, some of which are the first of their kind; being able to execute on these is an exciting achievement since it raises the bar of what is expected in Melbourne residential living," she added.
With features such as a rainwater harvesting system, one of Australia's largest vertical installations of photovoltaic solar panels, and shared e-bikes, Paragon has earned a 5 Star Greenstar rating.
The destruction of the former Celtic Club, which necessitated a complex retention system to maintain the Heritage Façade, was one of the construction challenges. Engineers created a bespoke retention system to ensure that demolition took done safely while maintaining the historic façade. Surveyors carefully conducted daily monitoring of the Heritage Façade to ensure no changes or unexpected movement occurred with the existing structure while excavation took place.