11 Feb 2020
LinkedIn to power up Aussie first at Sydney Build Expo 2020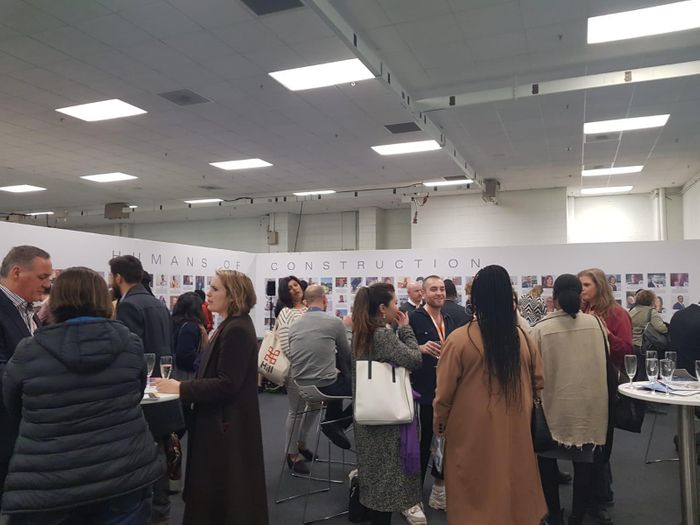 Australia's leading construction, design and infrastructure expo, Sydney Build, will play host to Australia's first-ever LinkedIn-powered Networking Lounge this March.
Conceived by Oliver Kinross, organisers of Sydney Build, the initiative will allow attendees to use the LinkedIn app on their mobile to scan each other's LinkedIn QR codes, generate a connection request and connect online.
With the global networking giant set to be a key networking tool for attendees of the annual expo, the LinkedIn Networking Lounge will also enable Sydney Build participants to network and make new contacts 'offline' at a live event, while simultaneously building their 'online' network using LinkedIn.
Free to visit with a Sydney Build ticket, the LinkedIn Networking Lounge provides other unique experiences as well, including LinkedIn training workshops with industry leading experts, prosecco networking sessions and speed networking events.
LinkedIn expert guest speaker Lucy Bingle will be running intensive marketing workshops, covering ground for seasoned LinkedIn members including how to 'Turbo Charge your LinkedIn Presence,' along with a two-part series for LinkedIn beginners, 'Find Your Voice on LinkedIn' and 'Power Up Your LinkedIn Profile'.
With 20 years' marketing experience, Ms Bingle is an expert in online networking optimisation, running regular Corporate LinkedIn Marketing Training Sessions and providing LinkedIn Marketing Consulting Services for her clients.
"It's exciting to be part of LinkedIn's Networking Lounge launch in Sydney following its success overseas,"
"Day-to-day, we help companies connect, engage and create business opportunities on LinkedIn – so this feels like a natural extension of that."
"Creating that space for industry professionals to connect in real life as well as online – it's a fantastic concept, and a key success factor for networking."
On day two, Award-winning and LinkedIn certified Independent LinkedIn Expert, Jillian Bullock, will be running extensive training workshops in the LinkedIn Networking Lounge.
Ms Bullock's sessions are tailored to all levels of experience, with topics for Beginners to include: 'The Biggest Mistakes People Make on LinkedIn 2020' and 'The Biggest Mistakes Companies Make on LinkedIn 2020', followed by Intermediate – Advanced sessions on 'Cracking the LinkedIn Code', and 'Taking You to the Next Level.'
Over 10,000 construction professionals are expected across two days for Sydney's largest built environment show, which will be held at the International Convention Centre (ICC) in Sydney's Darling Harbour between March 19 and 20 – featuring a lively schedule of presentations, panel discussions and networking opportunities.
This year's event will also see another first for Sydney, with The Humans of Construction exhibition set to provide networking opportunities of a very different kind.
Running concurrently to the LinkedIn Networking Lounge, The Humans of Construction photography exhibition will offer viewers a unique insight into the lives and careers of its subjects.
Each photograph will feature an individual from one of many fascinating industry backgrounds, ranging from CEOs to architects, pioneers to students and future leaders.
To nominate yourself or a fellow industry member to be featured in The Humans of Construction exhibition and register for free tickets, head to the Sydney Build website – HUMANS OF CONSTRUCTION
Meanwhile, to find out more about the LinkedIn networking lounge and view workshop and networking activity timetables at Sydney Build 2020, visit LINKEDIN NETWORKING LOUNGE
For media enquiries, please contact Emily Walsh at Polymer Studios on +61 451 522 772 or emmy@polymerstudios.com.au.
About Sydney Build Expo
Showcasing all the latest infrastructure and construction opportunities in New South Wales, Sydney Build features a large-scale exhibition of 350+ exhibitors across three halls, with over 300 top-level speakers, eight stages with free-to-attend summits and more than 25,000 registered attendees.
For further information visit the Sydney Build website.