09 Feb 2023
Keynote speakers will champion all aspects of Diversity & Inclusion at March's Sydney Build Expo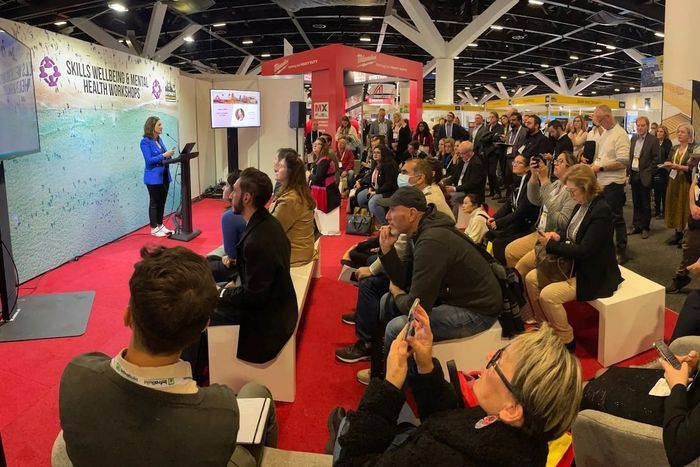 Thursday, 9 February 2023 | Sydney: Sydney Build Expo has confirmed that this year's event will include a new conference stage dedicated to Diversity & Inclusion.
Keynote speakers and panellists on stage will explore a wide range of important and nuanced topics including leadership, age, gender, sexuality, and cultural diversity including indigenous cultures and action on reconciliation.
This brings the total number of conference stages to nine for Australia's largest festival of construction, architecture and infrastructure which is set to take place next month at the ICC Darling Harbour on Monday 6th and Tuesday 7th March 2023.
"There is a huge push within the building industry to build a diverse & inclusive workforce that can tackle the big challenges of the 21st century such as environmental and social sustainability," said James McKenzie, Director for Sydney Build Expo. "Given the competitive nature of the industry, plus the tight labour market and skills shortages, workforce participation is a crucial success factor and employers need to have strategies to drive equality and change," he continued.
"The Diversity & Inclusion stage will bring together leading presenters who will share their real-life experiences and learnings to promote a diverse & inclusive industry. Overall, our event will bring thousands of stakeholders together to learn, connect and be inspired to challenge stereotypes and break down barriers," Mr McKenzie said.
The Diversity & Inclusion stage is free for all to attend and a key theme will be women in construction.
Presenters will address topics such as: women in construction, embedding inclusive behaviours, giving and receiving feedback, leadership styles, supporting older workers, safer cities, culture, and allyship.
Christina Yiakkoupis, Chair of the National Board for the National Association of Women in Construction (NAWIC), will speak on a panel of leaders driving equality and change. "NAWIC helps women be who they want to be in construction. We are advocates for change and a big part of that is education and connection," she said. "That's why it's important to come together at events like Sydney Build Expo to share and learn from each other."
The Diversity & Inclusion stage will also address indigenous reconciliation topics including how to build mutually-beneficial relationships with First Nations peoples.
Ronald Jones, Aboriginal Engagement Manager, UGL Limited (UGL), is a Diversity in Construction Ambassador. "As a specialist engineering firm working across all the key sectors, UGL is committed to building a workplace environment of fairness, inclusivity and transparency where every UGL employee feels valued," he said. "UGL continues to focus on the engagement of Aboriginal and Torres Strait Islander employees and communities. We are proud to have committed to our fourth reconciliation action plan and we value initiatives that support community groups and improve outcomes for First Nations people. It's all about creating positive change."
Sydney Build Expo is a two-day event, with associated networking and CPD activities, attended by 10,000+ contractors, architects, engineers, home builders, property developers, industry associations, government and construction professionals.
Spanning four exhibition halls at the ICC Darling Harbour, there will be 500+ exhibitors and 400+ speakers, many with a strong focus on construction solutions, emerging technology and digital innovation.
Additional stages will cover Architecture & Design, Infrastructure, The Future of Construction, Digital Construction, Skills & Wellbeing and Climate Resilience & Sustainability. There will also be a Main Stage.