23 Jan 2020
Kengo Kuma's First Australian 'Timber Tornado'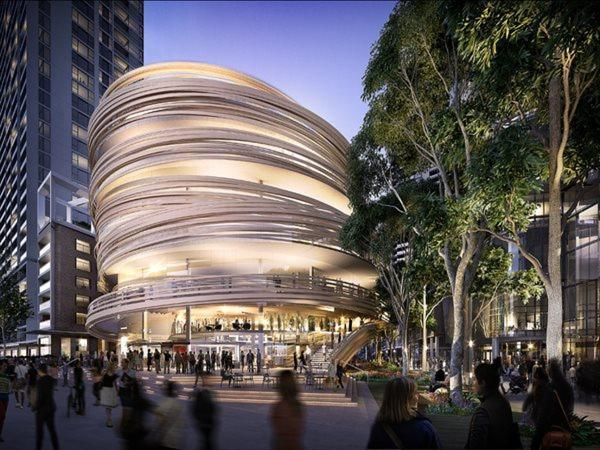 Japanese Architecture Icon Kengo Kuma's first experience in Australia worked wonders as he newly completed design the Darling Exchange is set to drive the $3.4b Darling Square redevelopment of Darling Harbour with a six-story, multi-use civic building wrapped in timber ribbons.
Like a slinky or a coiled spring – the circular building that boasts Kengo Kuma's Australian debut at one of Sydney's most prestigious and visited destinations will reflect Kengo Kuma's "architecture for everyone" approach. With public use at its focal, this civic center has dedicated its 2,2225sqm of floor space to a new City of Sydney library, childcare, and commercial uses.
As an urban design-build strategy, the building's interesting slot in a small urban pocket is confused by high-rise buildings, fresh-food markets, rigid geometries and materials, and human comfortability – somewhere in its midst, The Exchange fittingly sits. In its diverse nook, the building will pay tribute to a non-architectural form, aiming to be accessible and recognizable from all angles.
The circular form is emblematic of the precincts ever-vibrant diversity in users and context. The spontaneity of timber screen wraps, shifts, filters natural light and suggests a softer texture leading to its interior space, whilst shifted off-center. Providing views over Tumbalong Park, the Chinese Gardens and Cockle Bay, it will also host a 'maker space' and Innovation exchange to support creative and tech start-ups.
Kengo Kuma says that the aim is to achieve an architecture that is as open and tangible as possible to the community whilst referencing the history of Darling Harbour originally being a hive of business activity.
Source: architectureanddesign.com.au