22 Jan 2020
John Gollings Captures The Spirit of Architecture Through Photography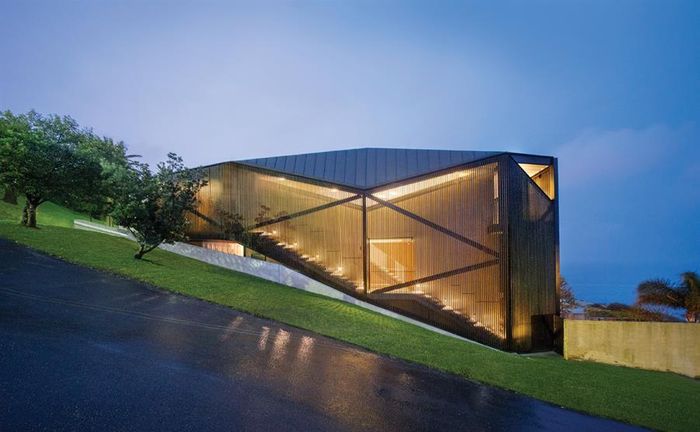 In many ways, architecture photographer John Gollings is ahead of his time. What defines his image is his ability to portray architecture with personality rather than as static monuments to just gawk and observe.
With a career built over decades, today he is recognized as Australia's pre-eminent photographer of the built environment. His images not only provide a remarkable visual history of how we have chosen to inhabit the world, but they offer an incredible creative legacy.nAn exhibition of his work, Gollings: The History of the Built World, recently opened at the Museum of Sydney, where it will remain on show until 26 April, 2020.
Curator of the exhibition, Monash Art Gallery Director Anouska Phizacklea, told ArtsHub: 'Gollings has this unique ability to create the hero shot of the building, something that captures the essence of the architectural intent.'
She continued: 'This is a celebration of photography and architecture through the eyes of an artist who never stops experimenting with the process as he constructs the narrative of the building.'
He originally fell in love with taking photographs at just 9 years old. While he went on to study architecture, it was a chance meeting documentary photographer, Rennie Ellis in his final year of study that led him to work with top advertising photographers and art directors in Melbourne.
'By the late 1970s his contemporaries from architecture, including Peter Corrigan, Denton Corker Marshall, Greg Burgess and others of that generation, asked him to photograph their buildings,' explained Phizacklea.
Phizacklea said that Gollings did not exclusively photograph the new and the bold. 'The photographs in the exhibition are drawn from Gollings' archives of over half a million images, and brings together two important aspects of his practice – contemporary architectural shots often for a client and cultural sites of significance.'
Buildings have always been part of the fabric of the society that we live in, and his documentation of the "dead cities", those that are now architectural monuments – are documentations of a civilization that no longer exists. These are always powerful works of art, the likes of which are ones that have constant echoes and reverberations in our current political environment, a reminder that great civilizations fail and crumble, whether due to political, social or environmental reasons,' Phizacklea said.
What is distinctive to Gollings' style was that it conveys a personal or physical connection with the structure. Gollings himself described that his intent was to identify 'the intrinsic dignity of architectural works and to convey these often nebulous attributes through the visual power of form.'
Adam Lindsay, Executive Director, Sydney Living Museums said the Sydney show drew on the city's own architectural history. 'Exclusive to this exhibition is a section on Sydney which documents significant heritage sites such as The Mint and Rose Seidler House, both managed by Sydney Living Museums,' said Lindsay.
'Audiences are drawn to Gollings's practice for so many reasons; his ability to capture the essence of a building in one image is overwhelming, but also how he imbues the image with such gravitas and narrative meaning. His hero images are often constructed of multiple images spliced together, which allows Gollings to create the narrative for the viewer, and his use of shooting at dusk or dawn creates a sense of drama to the images,' Phizacklea concluded.
What can be determined from photographs and imagery is that Gollings' perceived perceptions of life aren't too dissimilar to our own. He manages to capture all the aspects on a spectrum of emotions that ends with a cacophony of wonder, that, is the best way to describe Gollings' work. Historic, timely, encapsulating and imaginative most of the time, these photos are anthropomorphic that they seem almost human with imagery. That is Gollings' lasting imagery in a nutshell.
Source: visual.artshub.com.au