14 Jul 2021
Infrastructure Project Pipeline Increasing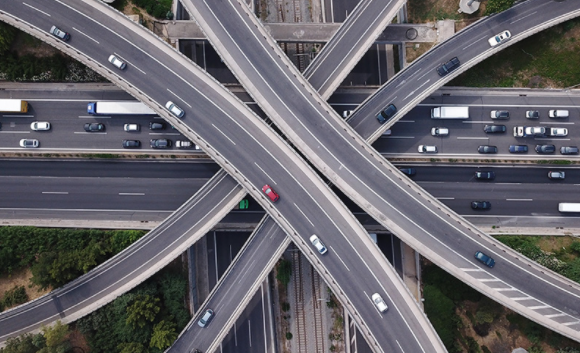 Australia's major project activity has eased during the pandemic, but the outlook has improved considerably, particularly for renewables.
The cyclical and structural changes triggered by the pandemic have both positive and negative implications for Australia's major infrastructure project pipeline in the near term and over the longer term. Although some sectors will be more affected than others, the pandemic's impacts are pervasive, touching everything from transport to electricity to resources to non- residential property.
According to ANZ Research's Australian Major Projects report published in February, Australian major project activity is set to ramp up quickly over the next two years, with an increase of up to $21 billion year-on-year in 2021-22 alone.
By 2022-23, the potential investment pipeline swells to almost $93 billion. If achieved, this would be the highest level since the mining boom in the early 2010s.
Given the high degree of uncertainty around the outlook though, it's unlikely the full pipeline will be realised. In the
private sector, a number of major projects have already been deferred or cancelled, and more cancellations may come if
private developers aren't confident enough about the outlook to commit to large investments.
In the public sector, some projects have been fast-tracked, but some of the expected rise in investment is due to cost
escalations, rather than additional projects. The mega, high-complexity projects underway and in the pipeline carry
material risk.
While the outlook is positive, major project activity has underwhelmed in 2019-20 and 2020-21, at a time when the Australian economy could have done with some extra stimulus. Major project investment is estimated to have fallen eight per cent year-on-year in 2019-20. While it may pick up a little in 2020-21, activity is expected to remain below the 2018-19 level.
Still, the ramp up in major project activity looks well timed as direct fiscal support measures through COVID wind down, including the $90 billion Job Keeper program ending in March.
Public sector backed transport up
A number of potentially major structural shifts could have long-term ramifications for demand for transport infrastructure and travel patterns.
The closure of national borders to permanent and temporary migrants and international students has hit Australia's future population. Stay-at-home restrictions will result in a permanent increase in people working from home, as well as some population decentralisation as people move further from cities into suburban and regional areas.
As such, the costs and benefits of some capital city transport projects in their current form may need to be reassessed in the wake of the pandemic; although there has not been any indication changes are being considered.
We expect a sharp rise in road and rail investment over the next two years, driven by public sector backed mega road and rail projects in Melbourne and Sydney. Consequently, there are concerns around capacity constraints. Although producer price index growth for engineering construction eased considerably through 2019 and 2020, according to the Australian Bureau of Statistics, NAB data show more businesses economy-wide are reporting labour and materials constraints on output.
Increased cost estimates on transport projects are also likely a reflection of heightened perceived and actual risk around
these complex projects, following experiences on projects such as the West Gate Tunnel and Melbourne Metro, rather than being solely due to competition for materials, equipment and skilled labour. Across just five rail projects, cost estimates are up $17 billion compared with our 2019 report.
Going forward, capacity constraints could escalate quickly. More competition is expected from the residential sector,
where low rates, Homebuilder and state/territory grants have strengthened the construction outlook. Global supply chain disruptions remain a risk, although this risk should ease as the vaccine rollout continues.
Global infrastructure stimulus will increase competition for a limited pool of skilled workers, materials and equipment. And closed borders will increase the likelihood and/or extent of skills mismatches, particularly in the near-term.
Renewables outlook brightens
The pandemic has also prompted an acceleration globally in public targets and action to reduce greenhouse gas emissions,
driving a larger wave of investments in green technologies and infrastructure. Trade policy is also shifting with the European Union (EU) progressing its plan for a carbon border adjustment mechanism.
Three of Australia's largest trading partners – Japan and South Korea by 2050 and China by 2060 – have joined other large economies including the EU and the UK to commit to net zero emissions and the US has announced a new emissions reduction target of 50-52 per cent by 2030. All Australian states and territories now have a formal target to achieve net zero emissions by or before 2050, and more and more large Australian companies are making net zero commitments.
This has brightened the outlook for Australian major renewable project investment considerably after a disappointing couple of years. In 2021-22, the potential pipeline could almost double to average more than $11 billion per year over the rest of the forecast horizon.
Some significant steps were taken in 2020 to invest in renewable energy generation, transmission and storage. New South Wales saw a remarkable level of interest in its first proposed Renewable Energy Zone (REZ), Central-West Orana, and will fast-track approvals on transmission network upgrades. The state also has plans for four more REZs.
Queensland announced $145 million towards creating three REZs and $500 million for a Renewable Energy Fund, and Victoria allocated $540 million to develop six REZs.
Victoria announced its second Victorian Renewable Energy Target (VRET) Auction and plans to build a new big battery, the largest in the southern hemisphere. Along with formalising its net zero target, the Northern Territory approved the procurement of a $30 million battery energy storage system (BESS) for the Darwin-Katherine grid. The ACT has also allocated $100 million for a big battery as part of a $300 million climate change package. Western Australia announced a $66 million renewable energy package, including the installation of nine BESSs in regional communities.
Tasmania reached its 100 per cent renewable electricity target in late 2020, two years early, and announced it will double its target to 200 per cent by 2040. South Australia achieved 100 per cent solar power for one hour in October, and has pencilled in a 500 per cent renewable energy target for 2050, aiming to export interstate and internationally.
We estimate that New South Wales has the largest pipeline of projects over the forecast horizon, underpinned by Snowy Hydro 2.0. Queensland also has a particularly strong pipeline, with a number of $1 billion-plus projects moving towards the
construction stage. The South Australian pipeline also looks rosy if the $1.6 billion Ceres Wind Farm on the Yorke Peninsula
goes ahead. This project was approved in 2019 and would link to Adelaide via submarine cable.
Governments are also moving to address inadequate transmission infrastructure, which is a constraint on the renewable energy mix and a factor in the disappointing levels of activity in 2019-20 and the current financial year.
The Queensland-New South Wales interconnector upgrade began construction in mid-2020. The FID on Copper String 2.0 in Queensland is due in 2021, after being fast-tracked as part of the COVID recovery. This is a prerequisite for the $2 billion Mount James wind farm (which would be the largest in Australia) to go ahead.
The New South Wales and South Australian Governments will fund Project EnergyConnect, a $2 billion electricity connector between the two states, which will enable more renewable projects to connect to the grid. This was one of three new transmission projects that attracted $250 million in acceleration funding from the Federal Government, along with the Marinus Link between Tasmania and Victoria and the Victoria to New South Wales Interconnector West. These latter two projects are still some way off.
Green hydrogen production and export together with direct renewable energy exports are becoming more realistic within the next decade. The $22 billion Sun Cable Project in the Northern Territory expects financial close in 2023, with plans to export renewable energy to Singapore via submarine cable from 2027. The Asian Renewable Energy Hub in Western
Australia is planning to start construction in 2026, with plans for large-scale green hydrogen products, including for export.
The Hub would also provide an opportunity for Australia to decarbonise mining and mineral processing.