21 Dec 2020
Infrastructure Management in the Upcoming Decade: Digitally Enabled Assets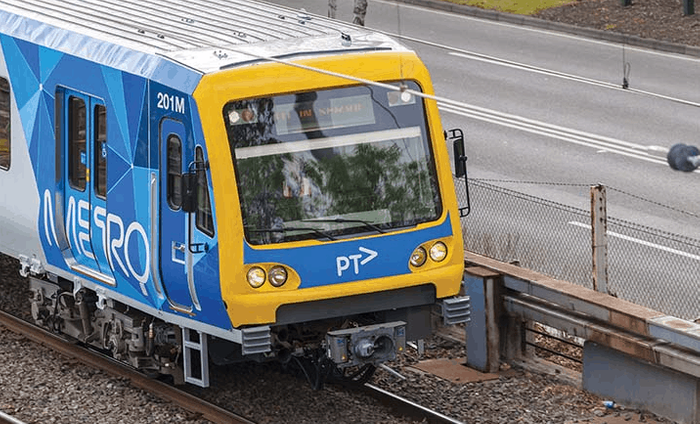 The need for digital leverage is key to being an effective infrastructure owner, manager or operator. To properly accept and realize the advantages of digital enablers, it is important to have a plan for how they can be used jointly across the enterprise. This ensures that workflows are end-to-end and that data is traceable to make timely decisions of high impact.
Drivers for Digital Leverage
With the complexities of modern management, processes and maintenance of infrastructure, there are now several distinct variables that can influence the results of stakeholders.
Many of the processes and workflows need to be streamlined to effectively cope with this complexity.
For any company, decision-making leavers need to be attentive to evolving customer demands and the expected infrastructure asset needs that provide the service.
Traditional methods of manual decision-making become redundant as the quantity of near-real-time and complex data is truly linked and streams into business platforms.
In addition, more accountability in decision-making and traceability of source data is needed by stakeholders. Subjective solutions have little room and therefore a preferable route is to leverage a digital approach.
When developing new technologies and techniques, price constraints have been a challenge. It is not when a solution is cheaper, and the effect is better that companies have the opportunity to modify conventional techniques.
Technologies such as cloud computing, digital design and automated monitoring have evolved to a point where cost is no longer a reason not to be implemented.
Digitally Enabled Assets: What are they?
Digitally Enabled Assets are those built with a digital vision that are managed by digital processes across the lifecycle and are supported by a workforce that leverages digital to provide insights and make the most informed decisions through analytics.
Some of the building blocks for digital considerations across the infrastructure management operating model are: digitally enabled strategy & governance, digitally enabled planning & procurement, digitally enabled design & construction, digitally enabled operations & maintenance, digitally enable renewals & decommissioning, digitally enabled workforce, digitally enabled data acquisition & analytics, and digitally enabled asset risk & review.
These building blocks can materialize as digital individual twins that can be brought together under a family of twins that are connected.
Digitally Enabled Asset Vision
In order to capture the voice of clients and stakeholders using channels such as social media to distil public opinion, a digitally powered asset strategy is needed.
A strong starting point is the use of current public policies, such as the Transport for NSW Digital Engineering Platform, the Victorian Digital Asset Plan or the Digital Twin Guidance Note from the Smart Cities Council.
In order to maintain a balanced perspective that is supported by all facets of the enterprise, including management, finance, HR, IT, engineering and operations, the system will capture feedback and form a more complex strategy.
Digitally Enabled Lifecycle
A more comprehensive way to consider expected needs of asset intervention is powered by digitally enabled asset planning. We can automatically draw connections and leverage machine learning by collecting performance and condition information on assets in a standardized way to suggest optimal strategies that humans can then make the ultimate decision on.
Digitally powered asset procurement activities ensure that it can be seamless to share the correct current asset details with the supply chain and have the ability to "try before you buy" in an integrated common data environment.
For several decades, digitally powered asset design has been a staple, but it continues to evolve to utilise automated parametric design processes that aim to standardize asset configurations by limiting the number of customizable parameters.
This greatly speeds up the design process, not to mention increasing the operability and maintenance of similar assets in a portfolio.
In order to further utilize robotic equipment, modular 3D printing and autonomous vehicles for excavation and earthmoving, digitally powered asset development is continue to improve.
Important advances are being made in using artificial intelligence to track site changes over time, using fixed cameras and drones to repeatedly create a site's 3D models and identify confidence in the progress and execution of the project.
This can also allow automatic contract payments based on known milestones in 4D. It is important to expand digitally activated asset operations beyond just technology that tracks asset movements.
The European Train Control Systems (ETCS), for example, have the ability to allow more dynamic use of rail infrastructure for train traffic, but it needs to be related to how other supporting infrastructure operates in order to run the network as a system and maximize the space between trains and the use of energy.
Similarly, IoT-enabled digital meters for power and water utilities provide consumer demand with a more real-time feel, but it needs extra analytics to make sense of the tidal wave of data so that connections can be drawn for further insight.
Maintenance of digitally activated assets is designed to leverage a variety of analytical methods that provide insight into how assets work and how to predict when possible failures can occur.
Knowing failure modes and being able to infer these using digital techniques, for example, will provide the forecast required to make timely interventions and decrease the risk of service failure.
Digitally enabled asset renewals can be predicted on the basis of an asset's perception of the end-of-life and an automated way of estimating whether that asset should be renewed in order to sustain a service level, re-designed in order to mitigate future operational problems, or updated to maximize either an increase or decrease in demand.
We can better budget and sequence projects to refine how works are packaged and thereby reduce the effect on clients by getting asset intervention analysis joined together.
By creating a digital twin, digitally activated asset decommissioning can also be done to simulate how the asset can be taken out of service for reuse and recycling.
In the early design phases of an asset to take advantage of a digitally powered circular economy, this strategy can also be applied where embodied carbon, products, hazards and other sustainability indicators can be monitored.
Digitally Enabled Support
To provide the right information to the right decision makers at the right time, a digitally activated asset workforce is needed. Depending on the position of the resource, this data needs to be displayed on the correct platform.
It is also possible to motivate a field-based workforce through technical wearables that can assist in employee safety and maximize crew scheduling and location.
With the use of IoT sensors, drones to capture 3D photogrammetry, the use of LiDAR and other satellite imagery, digitally powered asset data acquisition has experienced a sharp increase in activity.
Also leveraging data collection via proxy information gathered by established workforce or public crowdsourcing is an attractive choice to rapidly develop knowledge.
A more dynamic way of measuring business risk, supply chain risk, and asset risk is generated by digitally activated asset risk and analysis.
Organizations can better manage risk exposure and trade-off between risk and cost by having a joined-up approach to calculate key performance measures and metrics, where the cost of an intervention offers a net positive gain relative to the risk of doing nothing.
Digitally enabled asset analysis and optimization gives senior stakeholders the trust that all aspects of the operating model function in harmony and can assist in targeting organizational focus areas where they are most needed, i.e. using lead indicators as automated validation metrics.
How to Take the Digital Charge?
At every step on an organization's digital asset enabling journey, there is an enormous opportunity to gain substantial latent value from your assets, but the first step is to get started.
If you already have a strong digital plan and vision for how to join and develop your staff, resources, technology, etc. digital support areas, then carrying out an examination of your organizations' digital maturity and end-to-end workflows is a beneficial next step that is already helping asset owners prioritize where their limited energy can be directed by an organization.
Developing a plan does not need to be challenging, with a clear vision and emphasis on profit realisation, creating an organisational digital twin can be realistic and most importantly enjoyable.