18 Jun 2021
Home Residential Receives Green Light for $400m Build-to-Rent Project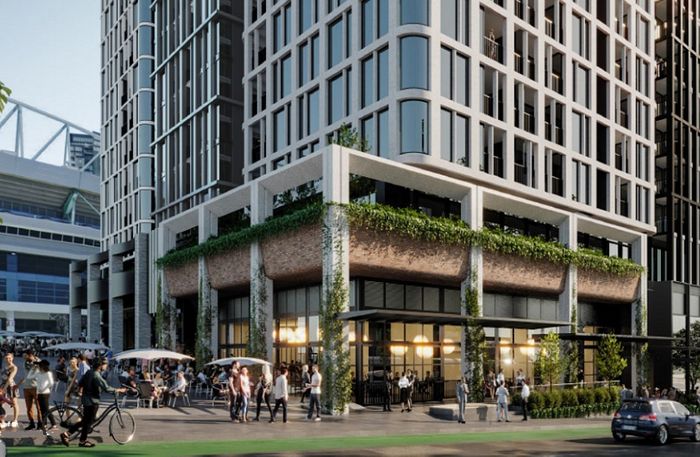 Home, a build-to-rent developer, has received approval from the Future Melbourne Committee for two build-to-rent skyscrapers near to Marvel Stadium.
The unlisted real estate firm, founded with Grocon's Daniel Grollo's support, filed the application under the name GFM Investment Management, with Grocon officials identified as directors.
In mid-2020, GFM Investment Management paid around $67 million for the site.
At 685-691 La Trobe Street, Docklands, the $400-million project includes 676 flats and a podium with shared services above.
The application will now be reviewed by the Department of Environment, Land, Water, and Planning.
Cox Architecture built the 30- and 28-story towers, which have a total floor area of 76,804 square meters, including 3382 square meters of shops, function space, and services.
The biggest problem with the towers was their height, which would cast modest shadows on the playing field at Marvel Stadium during the winter; however, the AFL's lighting system would mitigate this, according to the recommendations.
The 4292sq m land would be developed as a build-to-hold asset and would cost $230 million, with building due to begin before the end of the year.
Christian Grahame, the home's head of residential, stated that they were anxious to get started on the project.
Jamie Govenlock, Urbis planning partner, spoke on behalf of Home at the Future Melbourne Committee meeting.
"The proposal will develop what has been a bomb site on La Trobe Street basically for the past 20 years. This proposal will create activity far beyond game day."
Lord Mayor Sally Capp stated that the initiative would help to change Melbourne's accommodation provision.
"It's something that is more diverse, more engaging and certainly helps create community and [they've] done it on an iconic site," Capp said.