10 May 2023
Historic NSW railway station to undergo accessibility upgrade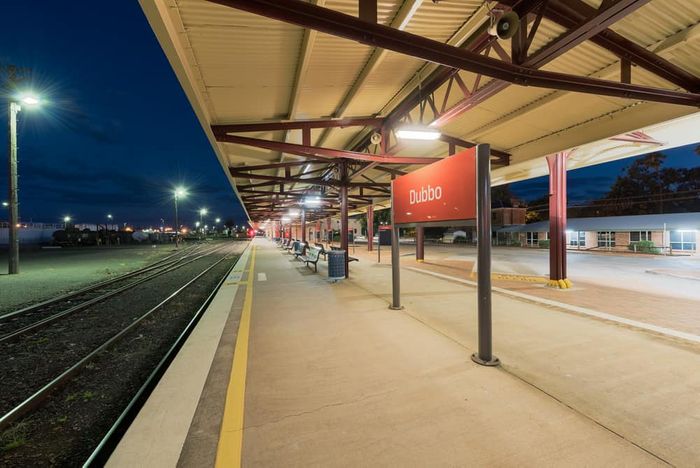 An historic railway station located at Dubbo, New South Wales, is set to receive an upgrade to deliver a safer, more accessible and modern facility for rail passengers.
The upgrade is funded through the New South Wales Government's multibillion-dollar Transport Access Program (TAP). It will make accessing the station easier for people with a disability or limited mobility, parents and carers with prams, and customers with luggage.
New South Wales Minister for Regional Transport and Roads, Jenny Aitchison, said the final design for the upgrade had drawn on valuable feedback from Dubbo Station users so that the upgrade will meet passengers' future needs.
"The New South Wales Government is committed to making public transport a first choice option for people living in the regions and the upgrade of the 141-year-old Dubbo Station will make it a more attractive transport choice for many more people," Ms Aitchison said.
The final design features upgrades to existing paths around the station precinct, a new accessible 'kiss and ride' zone and improved amenities including ambulant toilets.
There will also be modifications to the waiting room and ticket counter to make using the station more comfortable and convenient, new tactile indicators along the platform and improvements to lighting and wayfinding.
Work on the station upgrade is due to start in June 2023 for completion by the end of 2023.
Ms Aitchison said following a competitive tender award process the Dubbo Station upgrade will be led by North Construction, on behalf of Transport for New South Wales. It will support about 40 local jobs and boost the local economy and tourism sector.
"Railway station upgrades such as we're seeing at Dubbo are focused on making it easier for people living in all parts of the state to choose rail as a comfortable, convenient and safe transport option," Ms Aitchison said.
Since TAP started, the New South Wales Government has committed more than $2.2 billion to upgrades with more than 520 projects either completed or currently underway across New South Wales.

Source: Infrastructure Magazine
---
Attend Sydney Build Expo, the largest construction, architecture and infrastructure show in Australia. Gain access to 9 conference stages and networking sessions, check out 400+ exhibitors, learn from 450+ high-profile speakers and connect with 20,000+ built environment professionals.