20 Nov 2021
Gurner, Qualitas Plan $450 Million Tower on 12 Hassall Street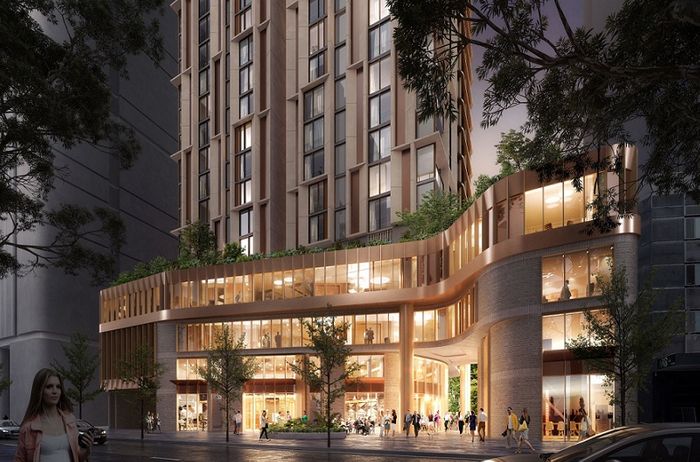 As Gurner and Qualitas focus on various residential projects across Sydney, the city's development potential are "stacking up" versus Melbourne and Brisbane.
The partnership has paid almost $70 million for the former Parramatta PCYC at 12 Hassall Street, taking over from Toplace and building on the developer's 2017 ambitions for the site.
The new owners intend to build a $450 million mixed-use project near Sydney's second CBD, which would include 385 apartments on 61 storeys, a rooftop bar, and 4000 square metres of retail and commercial space.
Toplace purchased the land in 2016 for around $33 million with plans for a 61-story building with a four-story podium.
The existing building on the 2049sq m site was demolished in 2017 to make way for a new development.
This project, according to Gurner director Tim Gurner, will be the first of many as the company expands its build-to-sell and build-to-rent portfolio in Sydney and beyond NSW.
"For a long time the development fundamentals in Sydney didn't stack up against Melbourne and Brisbane but, looking ahead, Sydney will be a key strategic focus for us in the coming years as the environment is now much more conducive to development sites that fit our model," Gurner said.
Mark Fischer, Qualitas' global head of real estate, said the company has been in Sydney for more than a decade and that this was the ideal place to invest in a mixed-use property as part of their ongoing cooperation with the developer.
"We set out about 12 months ago to align ourselves with the Sydney market and within a short period of time we've established an office, acquired our first major site and have a number of other opportunities in our sights."
"Parramatta has shown resilience through the changing environment post pandemic and with movement of people across states and cities in Australia, this development is perfectly positioned to capture population growth in this area," he said.
"As the precinct continues its transformation into Sydney's second city, our partnership with Gurner allows us to deliver market-leading product quality across residential, retail, and commercial, including premium amenity and a rooftop facility."