07 Apr 2022
Green Light for Mirvac's High-Rise Apartment in Newstead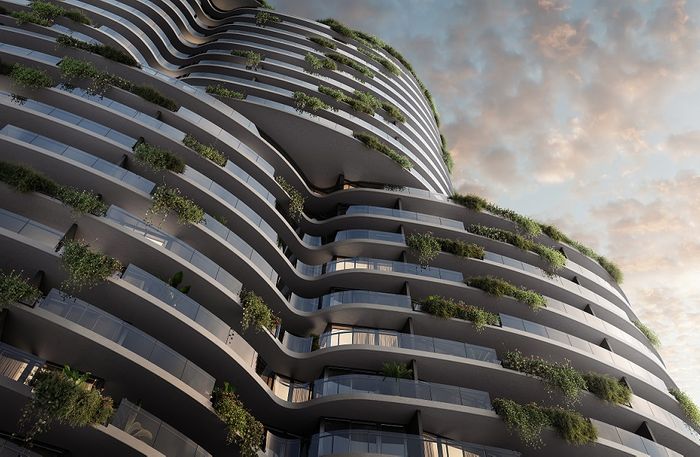 Mirvac has presented the newest plans for its $1 billion Brisbane River development, which include the addition of a 25-story residential tower.
The Isle tower, at 57 Skyring Terrace, Newstead, with 135 apartments and ground floor retail, has received clearance from Brisbane City Council as the final stage of the complex.
The permission comes after Mirvac's under-construction Quay skyscraper, which sold out 136 apartments in seven months for $197 million next door on the same site.
The Mirvac Design team's latest tower for the area has a rooftop lap pool, infrared and magnesium spas, a dining room and cocktail bar, as well as "urban forest" landscaping.
The Isle designs call for three- and four-bedroom pavilions, as well as four-bedroom penthouses spanning half a story each.
The 4295sq m property was part of the Newstead Riverpark urban renewal district, which had experienced extensive renovation in the previous decade.
In 2001, a masterplan idea for the 16-hectare area was prepared. Mirvac began planning for its sites in 2006, and a community plan was established in 2011, resulting in substantial growth in the region.
Stuart Penklis, Mirvac's head of residential, said the Isle will be launched in the middle of this year.
"In the last 12 months, we've launched nine big residential developments, including Isle Waterfront Newstead," Penklis added.
"We're witnessing a growth in demand from owner-occupiers for premium, well-located, larger and higher-spec apartments, which Isle will react to with anything from one-bedroom flats to four-bedroom penthouses," says the company.
According to Corelogic, apartment prices in Brisbane have risen 15.1 percent in the previous year, with the highest growth in the country at 1.6 percent last month.
This comes as vacancy rates in the city were at an all-time low of 0.7 percent for the month and 1.5 percent in the core.