11 Feb 2022
Green Light for $280m Melbourne Office Tower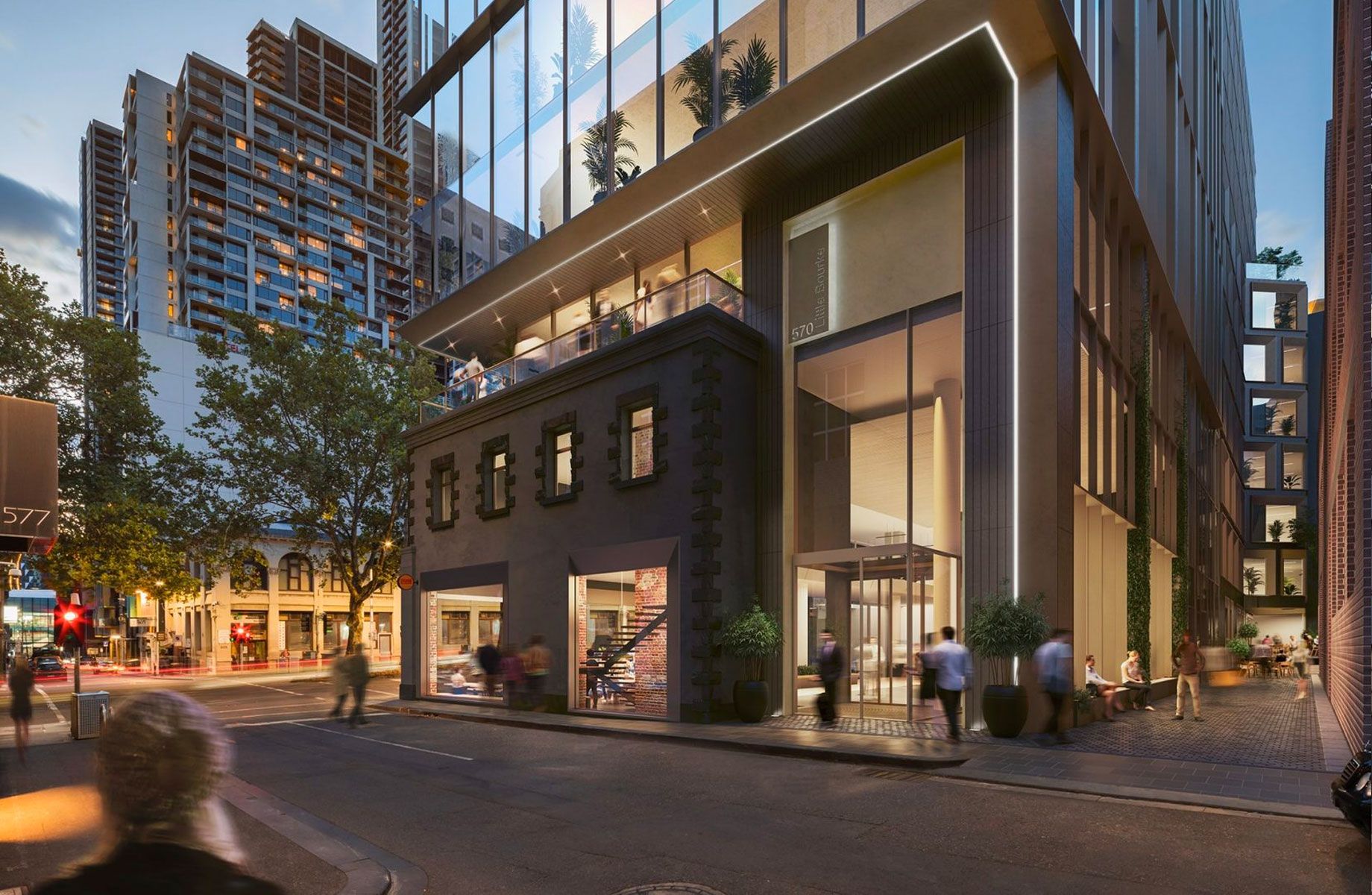 Following planning clearance, Argo Group will begin construction of a $280 million office skyscraper in Melbourne's core business district.
The developer will construct a 30,000sq m A-grade office skyscraper on the junction of King and Little Bourke streets in the city's legal sector with partner Hickory over four plots totaling 1300sq m.
The slim 23-level development, to be called as 570 Little Bourke Street, is located near Flagstaff train station in Melbourne's legal precinct.
In mid-2020, the City of Melbourne accepted UNStudio's initial development proposal, which was created in partnership with Melbourne-based architects XO Projects.
Argo, a Melbourne-based company founded nearly 30 years ago, quickly purchased an adjacent three-story building at 232 King Street after receiving clearance, providing for a larger area.
The developer presented revised designs, recruiting Fender Katsalidis to expand on the existing project and increase office floorplates from 625 square meters to 900 square meters of net lettable area.
The Future Melbourne Committee overwhelmingly accepted it, and it will now be presented to planning minister Richard Wynne for final approval.
The heritage-listed Great Western Hotel, as well as the newly acquired property at 232 King Street, will be retained and redeveloped, with a new kitchen and basement level.
The design, according to Fender Katsalidis director James Pearce, will improve Melbourne's laneway culture by providing an activated arcade link between King Street's tree-lined boulevard and Brown Alley's little park.
"It also captures the distinct qualities of the many site frontages while keeping the local bar," Pearce explained.
Melbourne deputy lord mayor Nicolas Reece said the council and the developer had a "strong exchange of ideas" to get the project approved.
"I am certain that this will be an amazing structure that Melbourne can be proud of," Reece added.
"Several criteria, including setbacks and the retention of the brick pattern along Brown Alley, have been agreed upon by council officers and have been incorporated into the updated designs."
"I am thrilled to see the architectural improvements that will highlight a secret square off Brown Alley, and as a result of this development, that pocket square will become one of downtown Melbourne's most popular meeting spaces."
Construction is projected to begin in the middle of 2022 and end in 2024.
The clearance is good news for Melbourne's struggling office sector, which is steadily recovering to pre-pandemic levels of activity.
Since the country emerged from lockdowns late last year, Melburnians have been returning to CBD workplaces at a quicker rate than Sydneysiders.
The project's clearance, according to Argo Group managing director Nick Argyrou, "solidifies the progression in excellent workplaces in Melbourne."
"From our earliest engagements with UN Studio and XO Projects to the recognized knowledge Fender Katsalidis brings to this crucial revision, it has always been our ambition to establish a world-class office location," Argyrou stated.
"While our immediate focus was on helping to enhance the King Street precinct, exemplar initiatives like these will be vital in luring employees back into the city and are critical to the CBD's resurgence."
Mirvac is working on a comparable A-grade office skyscraper nearby, which received planning clearance last year.
Mirvac plans to construct a 31-story office skyscraper at 383 La Trobe Street, the existing headquarters of the Australian Federal Police.
V-Leader has also received clearance for a $500 million mixed-use complex at 600 Lonsdale Street.
It will include a 42-story structure with 24,400 square meters of A-grade office space, a 280-key boutique hotel, amenities, and retail space.