15 Jun 2021
Goldfields Hotel Tower Wins Approval After Appeal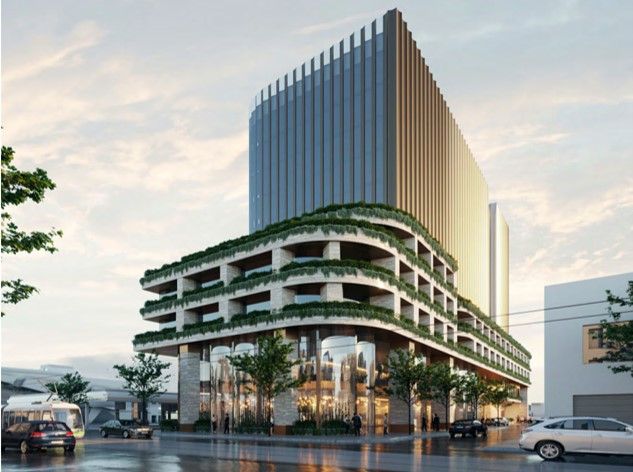 Goldfields Group has received approval for its controversial 12-story, 198-room hotel complex on the site of the former Matt Blatt showroom in Richmond.
After the Yarra City Council failed to make a decision during the statutory period, the application for the 1710sq m property at 587-593 Church Street was submitted to the Victorian Civil and Administrative Tribunal for assessment.
The tribunal approved the revised development application, subject to limitations such as reconfiguring the ground floor to accommodate an accessway connecting Yorkshire Street to Willow Lane and removing 2 floors from the tower's eastern end.
"Goldfields is excited to announce that we have received planning approval for our landmark 12-strey hotel in Church Street, Richmond," Goldfields Group said in a statement.
In collaboration with Cox Architecture, the building, will have balconies on floors two, four, and six, as well as an open-to-the-public rooftop terrace with a pool and two bars, one of which will be a teppanyaki restaurant, with a total capacity of 216 people.
The ground floor will house a café and the hotel's lobby, while the first story will house a gym and function spaces.
The public will have access to a rooftop patio, two bars, and a pool.
The council and citizens opposed the development because of its height and architectural design, which they deemed "too aggressive" in response to the built form in the region.
Goldfields paid $19 million for the site in 2019 after the completion of a $300 million 24-story office tower at 627 Chapel Street.