14 Sep 2021
Gold Coast Development: Developer Files 28-Storey Chevron Island Tower Plan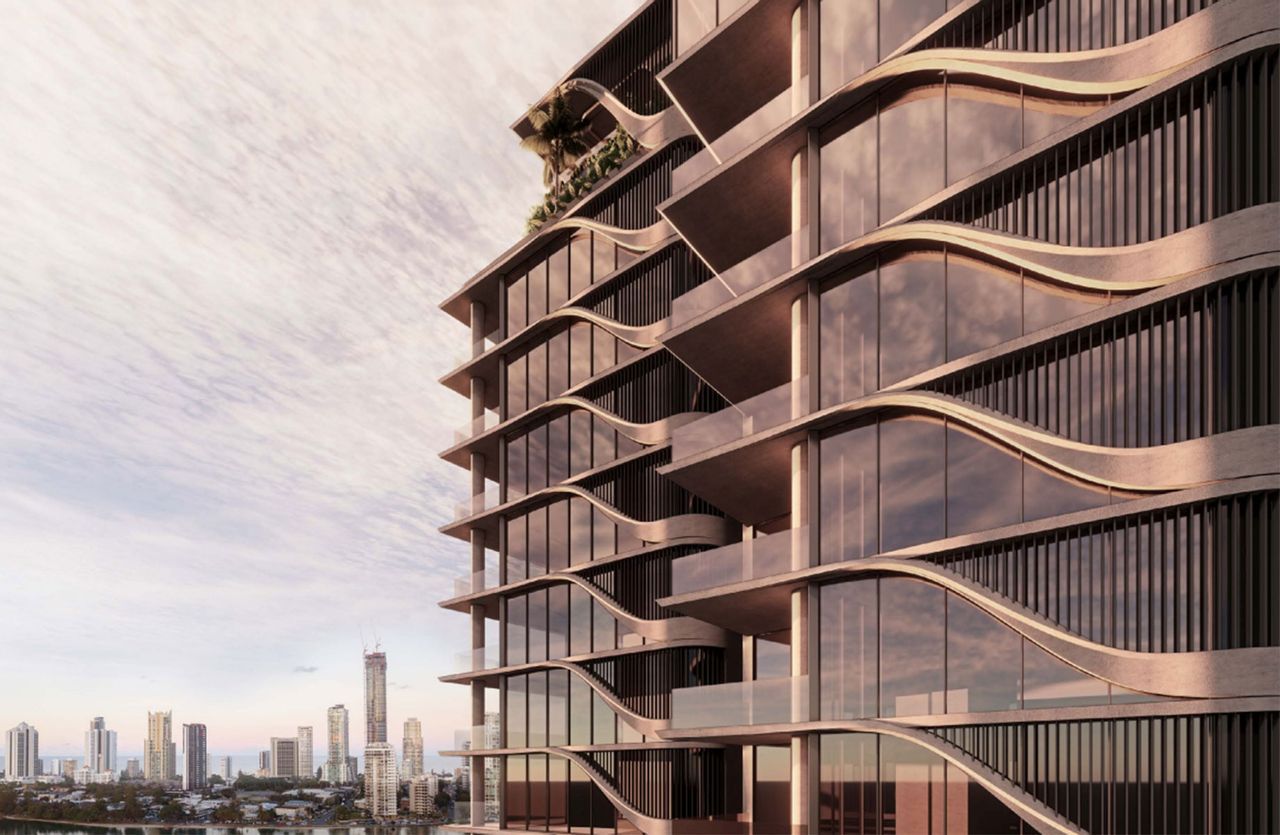 A private developer has submitted plans for a residential skyscraper on Chevron Island, a region that is already swamped in high-rise building as the burgeoning local real estate market picks up speed.
On a 1000sq m site combined from two smaller residential buildings at 8 and 10 Parneno Street, the 28-story skyscraper will have 78 two- and three-bedroom apartments.
The combined property now has zoning for high-density residential development—multiple housing and short-term accommodation.
On behalf of local developers Chevron Development Group and Yamba Partners, plans prepared by Plus Architecture and maintained by Urban Planning Services have been filed with the Gold Coast City Council.
Despite the fact that the site is surrounded by existing residential unit blocks, including a three-story apartment building to the south, the tower would be the tallest structure on a street with mostly single-story homes.
The Gold Coast's momentum has picked up since Christmas, with developers saying that despite premium pricing, some luxury projects released earlier this year are practically sold out.
Chevron Island, in particular, has benefited from increasing demand from sea-change buyers looking for increased affordability and lifestyle from both intrastate and big cities such as Sydney and Melbourne.
The city's apartment market has also been shifting away from skyscrapers like Q1 and Soul, both of which are over 75 stories tall, and towards smaller complexes with larger units and greater rates.
Chevron Island, which is located between Surfers Paradise, the Southport Golf Club, and HOTA, has become a development hotspot, with up to 14 mid-rise structures now permitted or under construction.
Chevron Island currently has no height restrictions under the City Plan since it is considered high density due to its proximity to two light rail stations.
Plans for a 14-story skyscraper with 42 apartments, designed by BDA Architects and built by Sydney-based Draycon, are now in the works at 17-19 Parneno Street.
The Benson Family Group is now moving through with plans for Chevron One, a 40-story tower on Stanhill Drive, as well as a smaller seven-story structure on the same block.
On a 3500sq m triangular property fronting Stanhill Drive and Anembo Street, leading healthcare operator Infinite Care wants to develop a 142-bed residential care tower.
Ention Properties, located in Brisbane, has also filed proposals with the city council for Greenwich, a 15-story skyscraper planned for the corner of Anembo and Aruma streets.
There will be 46 units in all, with a mix of two- and three-bedroom units as well as a four-bedroom penthouse.
Odyssey Chevron, a 47-story tower with 170 aged and disabled care units, is being built on a 3000sq m land between 30-36 Mawarra Street.
On a 3000sq m corner site on Thomas Drive and Darrambal Street, HWI Saltwater has received approval for Bliss, a 30-story skyscraper.
Marquee Development Partners is also moving forwards with The Catalina, a 75-unit building that will be completed by the end of the year.
According to Urbis, nearly 800 new apartment purchases occurred on the Gold Coast in the first quarter of 2021, the highest number since the company began tracking the market in 2013, despite a decline in supply.