21 Jun 2021
Frasers Property Signs $61M Deal to Build Industrial Facility in Melbourne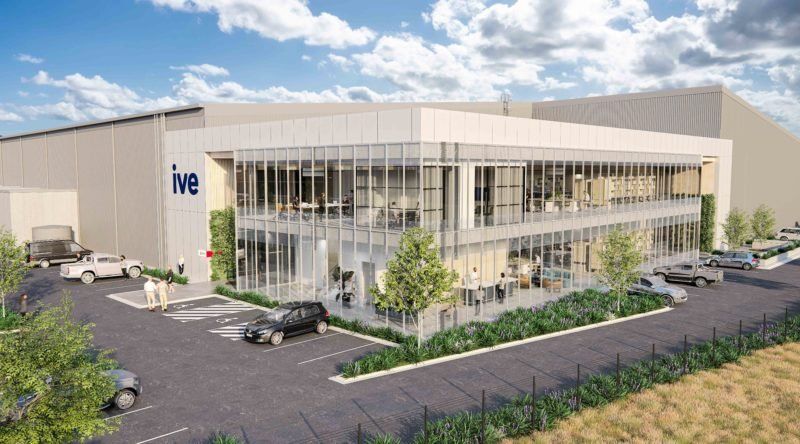 Frasers Property Industrial has agreed to develop and lease a 30,823 square metre warehouse, print production, and office facility to IVE Group for $61 million.
The facility's builder has been named CIP Constructions.
Having already rented another of Frasers Property Industrial's industrial buildings in Keysborough, the transaction brings IVE Group's overall leasing throughout the estate to 52,001 square metres and 58,790 square metres in total leasing agreements with Frasers Property Industrial since 2014.
The combination of a tight land market in Braeside and across metropolitan Melbourne, a lack of new industrial supply, and excellent transportation links with the Mordialloc Bypass, according to Frasers Property Industrial General Manager Southern Region Anthony Maugeri, has driven strong interest and demand for Braeside Industrial Estate, even spurring repeat customers such as IVE Group.
"This fifth transaction with IVE Group demonstrates why we value long-term customer relationships and work with them closely to meet their specific needs. As our customers quickly respond to advances in technology, the rise of e-commerce, and the need for greater onshore production and resilient supply chains, we are creating more efficient, advanced and sustainable places for their industrial and logistics operations to grow," Maugeri said.
The most recent IVE Group facility consists of two adjoining buildings, one with a print production facility and office of 18,068 square meters and the other with a warehouse and office of 12,755 square meters. It will also feature 275 parking spaces. The structures will have a springing height of 10 metres, 12 on-grade roller shutter doors, two 34-metre-wide awnings, and four recessed loading docks, and will aim for a Green Building Council of Australia 5 Star Green Star Design & As Built v1 designation.
IVE Group CEO Matt Aitken expressed satisfaction with the completion of the final step of its site consolidation program in Melbourne's South-East.
"The consolidation of five of our businesses into one precinct will deliver the company significant efficiencies moving forward. We are very appreciative of Frasers Property Industrial's collaborative and supportive approach, which has, in part, led to this positive outcome for IVE Group," said Mr Aitken.