18 Jan 2022
Four Apartment Buildings Plotted on Vacant Crows Nest Site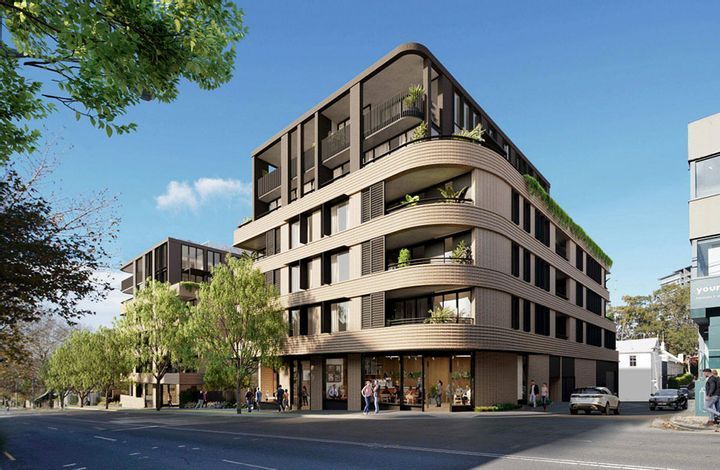 Lindsay Bennelong Developments has proposed a $150 million residential project near Crows Nest, on Sydney's lower north shore.
The commercial, industrial, and residential development firm has submitted an application to the North Sydney Council to construct four buildings on a 4350sq m land it bought in 2019.
Due of its proximity to the future Sydney Metro station and Crows Nest Town Centre inside the Willoughby Road Precinct, Lindsay Bennelong sought the property at 27-57 Falcon Street.
Falcon Street to the north, Hayberry Lane to the south, Alexander Lane to the west, and low-density residential buildings to the east define the half-developed property.
It has remained unoccupied for more than two decades, but has been the subject of a variety of plans, including a vertical elderly care facility and high-rise residential flat structures during that period.
Due to planning issues, attempts to develop the land over the last decade have been unsuccessful, resulting in the site changing hands multiple times.
Three aging two-story commercial and industrial buildings presently occupy the remainder of the property.
The planned complex, designed by Allen Jack and Cottier Architects, will consist of three buildings that will rise to a maximum height of four stories, more than doubling the present height restriction.
If built, the buildings will house 74 apartments in one-, two-, and three-bedroom formats.
Nine townhomes will be housed in a fourth, thin two-story structure fronting Hayberry Lane.
Ten flats have been set aside for renters with special needs, while 15 apartments will be used for social housing.
Three courtyard areas will connect Falcon Street to Hayberry Lane, as well as two retail tenancies on the junction of Falcon Street and Alexander Lane, as part of the masterplanned development.
The property will be less than 350 meters from the proposed Crows Nest metro station, which was authorized in early 2017 and is set to open in 2024.
The station is one of seven being planned as part of a $27 billion metro rail line that would run from Chatswood to Bankstown, passing under Sydney Harbour.
The Lindsay Bennelong development will be part of the St Leonards-Crows Nest 2036 plan, which has been authorized by the state government.
The NSW government released their finalized 2036 plan in late 2020, reducing tower heights and reducing the number of residences to be developed in the developing precinct to 6700.
Building heights for the highest structures proposed south of the Pacific Highway at St Leonards station have been decreased to 42 storeys, down from 60 floors previously intended.
The state government has also committed an additional 8 hectares of open space, which will be partially supported by developer payments, according to the state administration.