11 Nov 2021
First Stage Construction Begins on $850 Million Brisbane's Yeerongpilly Green Riverside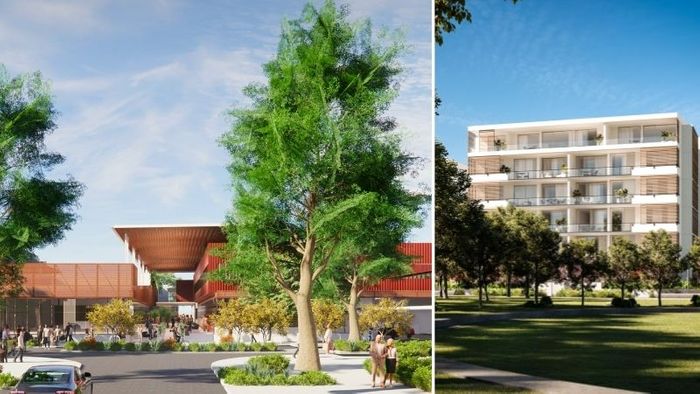 The first stage of the $850 million Yeerongpilly Green Riverside development has begun construction.
The first stage will consist of 83 apartments, 10 terrace homes, a Woolworths, a dining precinct, business offices, and retail space.
The Yeerongpilly Green Riverside project contains 1200 residences and 2 hectares of parkland, with 6600 construction jobs expected.
As part of a larger project connecting the train station and tennis stadium, Economic Development Queensland contributed $30 million in parks and infrastructure.
Ninety-five percent of stage one has already been sold for a total of $77 million.
Don O'Rorke, chief executive of Consolidated Properties Group, said the project had taken years to complete.
"Yeerongpilly Green Riverside has been holistically designed to include everything a community could want, from health and wellness services through to shopping, public transport, parkland and premium homes that complement the local environment," O'Rorke said.
"It delivers a destination on Brisbane's south side away from the hustle and bustle of the CBD with well-known food and beverage operators creating bespoke dining experiences alongside Yeerongpilly Green Riverside's heritage buildings."
The start of development at Yeerongpilly Green Riverside, according to CVS Lane chief executive Lee Centra, is a crucial milestone for the urban renewal project.
"The vision for Yeerongpilly Green Riverside has been to transform an under-utilised 14ha site, only 7km from the Brisbane CBD, into a major residential, retail and commercial destination, and it's very pleasing to see that vision taking shape," he said.
"With Brisbane's growth set to accelerate in the next few years in the build up to the 2032 Olympics we'll see increased demand for quality mixed used lifestyle precincts and so the project is very well positioned."
The first stage of construction is planned to be completed in mid-2023.