22 May 2023
First museum to pledge net zero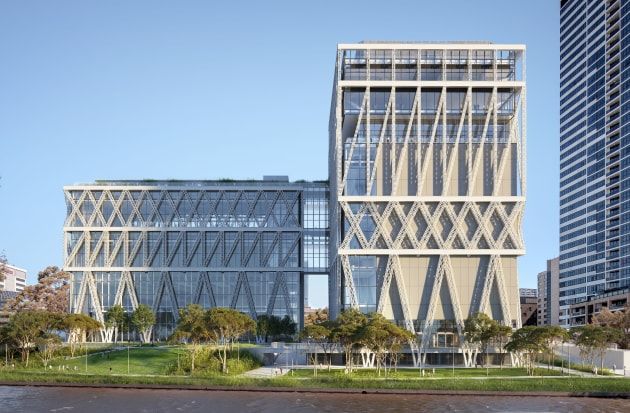 Powerhouse yesterday became the first museum in Australia and latest signatory of the World Green Building Council (WorldGBC) Net Zero Carbon Buildings Commitment.
Through its renewal the museum is taking radical action to embed low carbon solutions into its infrastructure projects and operations across all Powerhouse sites, leading the way to net zero emissions by 2025.
This aligns with the Powerhouse Climate Action Plan that is the pathway for the museum to achieve net zero carbon emissions in operations by 2025.
A key distinguishing feature of the plan is the centrality of the museum's 'Caring for Country Principles', developed in consultation with First Nations communities on which Powerhouse sites are located.
The commitment Powerhouse has made to World Green Building Council's Net Zero Carbon Buildings Commitment includes reducing existing buildings' energy consumption, eliminate emissions from energy and refrigerants, remove fossil fuel use drastically, and compensate for residual emissions.
By 2030 Powerhouse will be operating climate positive across all sites.
Powerhouse chief executive, Lisa Havilah, said the organisation's pledge to positive climate action will establish and embed new sustainable practices across the cultural sector.
As an internationally leading museum in applied science,
Powerhouse climate action and sustainability manager Carmel Reyes, said that as an internationally leading museum in applied science, Powerhouse has an important role to play in inspiring change in the community.
"We are proud to join the World Net Zero Carbon Buildings Commitment and continuously demonstrate our leadership in climate action through technologies, innovation, consideration for material impacts and our future operations," Reyes said.
Source: Climate Control News
---
Attend Sydney Build Expo, the largest construction, architecture and infrastructure show in Australia. Gain access to 9 conference stages and networking sessions, check out 400+ exhibitors, learn from 450+ high-profile speakers and connect with 20,000+ built environment professionals.